Have you noticed an apple turning brown when sliced into half or an iron nail rusting when left outside? Relatable, right? But ever wondered what is common between these events? These happen due to a process called oxidation in which oxygen combines with an element that changes the appearance of the element.

Now, let me tell you an interesting fact, if you dip the slice of apple in lemon juice, the rate at which the apple turns brown slows down! This is because Vitamin C in lemon juice slows the rate of oxidative damage.

Similarly, consuming Vitamin C rich foods protects our bodies from oxidative stress caused by toxins and other impurities. This is not it, the benefits of Vitamin C are enormous, it serves as a key immune system nutrient and a potent free-radical fighter. Vitamin C is also known to prevent many illnesses, from everyday ailments like the common cold to devastating diseases such as cancer.

Vitamin C, also known as ascorbic acid or ascorbate plays a vital role in various bodily functions. It is water-soluble, meaning that it dissolves in water and is delivered to the body's tissues but is not stored by the body. So, to maintain adequate levels of Vitamin C, a daily intake of vitamin C rich foods is necessary.
Benefits of Vitamin C
Vitamin C offers much more than the immune-boosting properties you probably know it for, let's get to know the amazing effects that Vitamin C can bring to your health.
#1 It is a Powerful Antioxidant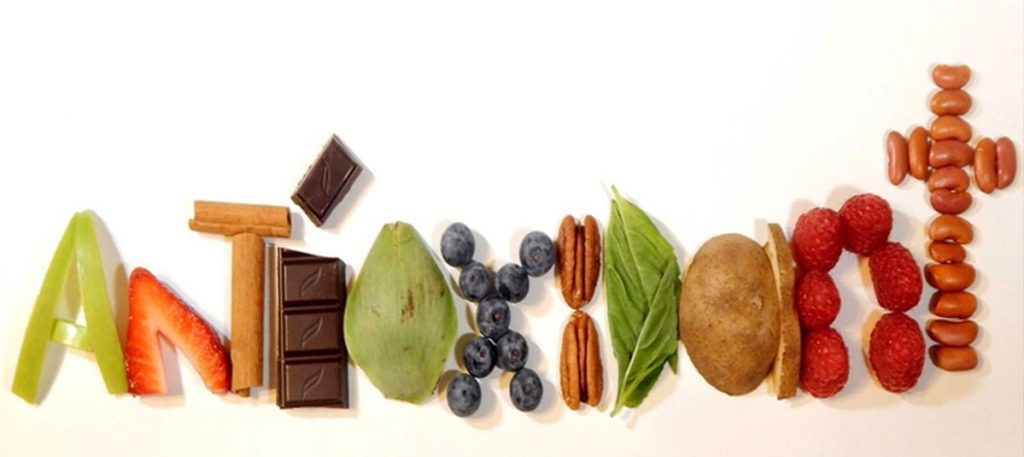 Vitamin C is one of the most powerful antioxidants available. Antioxidants are used by the body for two main functions – defense and repair. For the defense role, antioxidants act like the soldiers of your immune system that protect you against foreign invaders like viruses and bacteria. On the repair side, antioxidants are used by the body, to repair and limit the damage caused by harmful molecules called free radicles (environmental toxins, pollution, chemicals, etc.). As per research, these free radicles are the underlying causes of many chronic diseases like cancer and heart ailments.

It is scientifically proven that consuming more vitamin C can increase your blood antioxidant levels by up to 30%.
#2 Helps Prevent Iron Deficiency
Vitamin C can help increase the absorption of non-heme iron from vegetables, fruits, and nuts that you consume. The form of iron that naturally occurs in these food sources is usually poorly absorbed by the body, however, Vitamin C converts it into a form that is easier to absorb. This is backed by research too!

So, Vitamin C can significantly help reduce the risk of Anaemia. As per a study, 65 children who had mild iron deficiency, were given a Vitamin C supplement. It was found that Vitamin C alone helped control their Anaemia.
#3 Keeps your Heart Healthy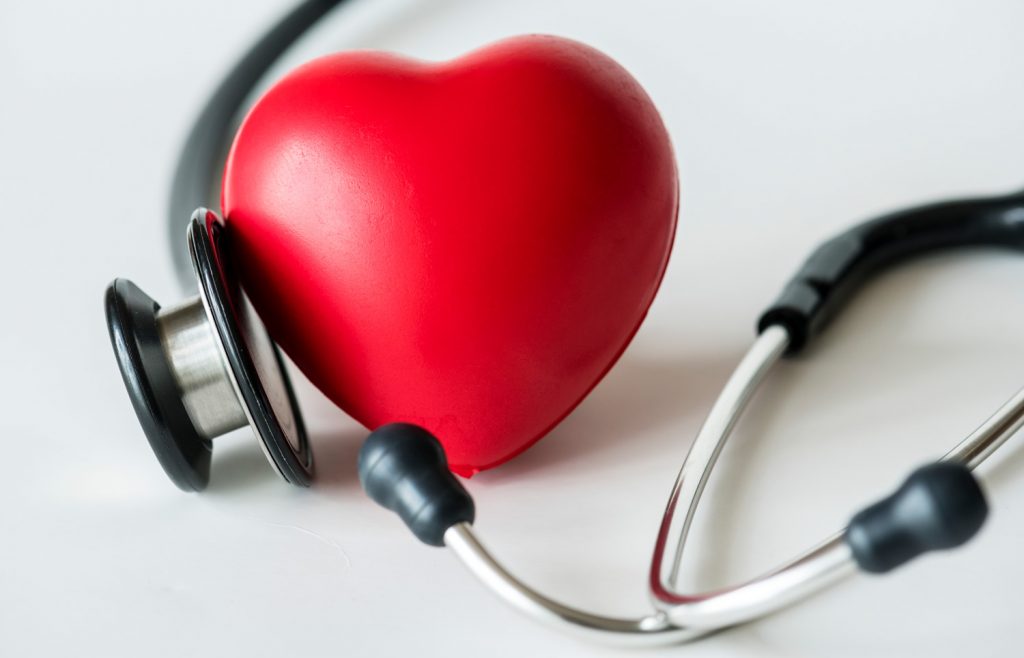 Owing to the antioxidant properties, Vitamin C is known to reduce inflammation in the arteries and blood vessels. This results in normal blood flow and helps the endothelial cells in the arteries to function properly. Thereby, keeping your heart healthy.

Vitamin C is known to effectively lower the risk of high blood pressure, hypertension, and also reduces triglyceride and bad cholesterol levels.
#4 Boosts Immunity
Whenever someone talks about increasing immunity, the first thing that crosses our minds is Vitamin C, isn't it? This is because Vitamin C helps reduce the severity of cold and flu. As per research, Vitamin C enhances the production and functioning of white blood cells – lymphocytes and phagocytes, that protect the body from infection-causing viruses and bacteria.

The antioxidant property of Vitamin C plays a major role here too, it is actively transported through your body and forms an essential part of the skin's defense system. It helps strengthen the skin's barriers which in turn, protects you from infections.
#5 Reduces Uric Acid Levels and Prevents Gout Attacks
If you suffer from high uric acid levels, kidney stones, or gout, then consuming vitamin C sources can help significantly. As per a study, people who consumed Vitamin C had significantly lower blood levels of uric acid than those who did not.
#6 Good for Brain Health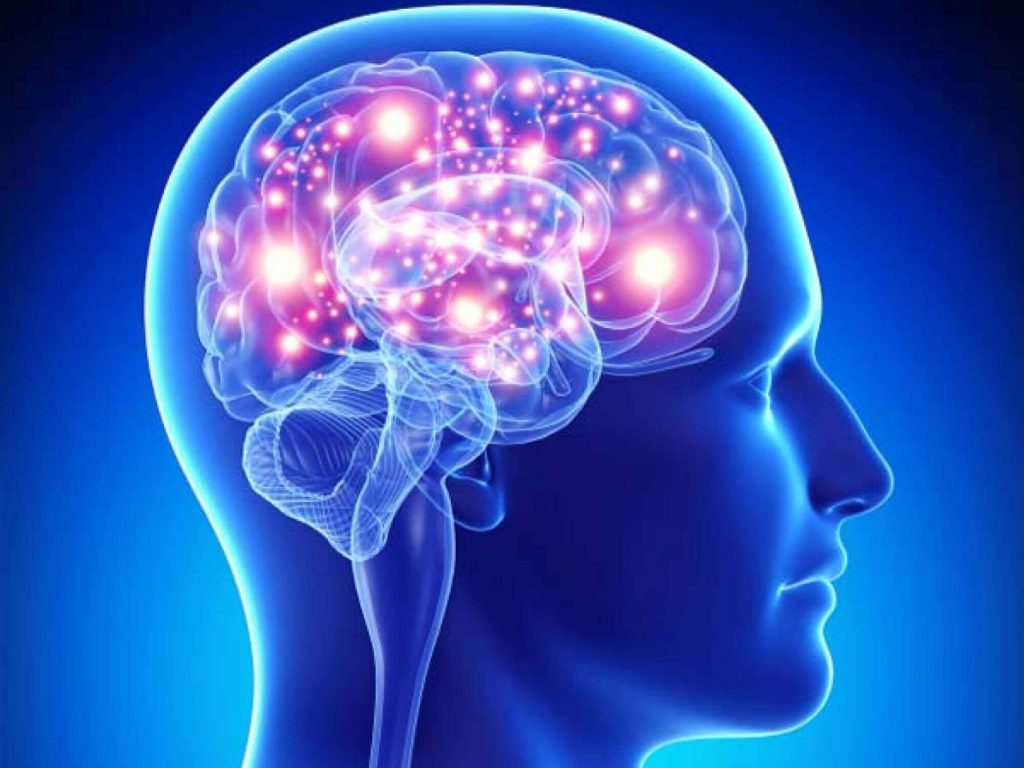 It is surprising to know that low levels of Vitamin C have been linked to an impaired ability to think and remember.

Also, this vitamin helps in the functioning of neurotransmitters that carry commands, thoughts, and feelings throughout the nervous system. Vitamin C is also required to produce Serotonin, a hormone that plays a critical role in many of the vital bodily functions.

Brain health tends to deteriorate as you age and researchers have found a fix to that too! Studies have shown that high Vitamin C intake can have a positive effect on thinking and memory as you age.
#7 Vital for Collagen Production
Collagen is a fibrous protein that provides structure to your body and is the framework for your skin and bones. Without it, you would quite literally fall apart! This is what exactly happens in Scurvy, a condition caused by severe vitamin C deficiency.

Vitamin C helps in the production of collagen which keeps your bones, gums, muscles, and cartilage strong and healthy.

Collagen plays a vital role in wound healing too! Vitamin C helps the body to repair tissues and reduce inflammation thereby, enabling the skin to make new cells quickly. As per a study, people who consumed optimal amounts of vitamin C had a faster wound healing process.
#8 Gives you a Healthy Skin
Vitamin C is touted as one of the most effective anti-ageing ingredients in beauty products. This is due to its ability to produce collagen.

The collagen in Vitamin C helps to keep your skin looking healthy, youthful, and refreshed. This is not it! Vitamin C is also a potent antioxidant that fights free radical damage, acne, scars, and helps to regenerate skin cells.
#9 Aids in Cancer Treatment
Yes, you read it right, this micronutrient can help in cancer treatment too! Studies have found that high doses of Vitamin C can reduce the growth speed of a few types of cancerous tissues.

This use of Vitamin C has been affirmed by the National Cancer Institute as well.
How much Vitamin C Should you Consume?
As per the National Institute of Health, the recommended Vitamin C allowance for men and women is as follows:
| | | |
| --- | --- | --- |
| Gender | Age | Allowance |
| Women | 14-18 years | 65 mg |
| | 19 years and over | 75 mg |
| | Pregnant women | 85 mg |
| | Breastfeeding women | 120 mg |
| Men | 14-18 years | 75 mg |
| | 19 years and over | 90 mg |
People who smoke tend to have lower Vitamin C as smoking can deplete the levels of this vitamin in the body. Thus, an additional 35 mg beyond the Recommended Dietary Allowance(RDA) is suggested for smokers.

Some experts believe that consuming more Vitamin C than the recommended dosage is vital for maintaining good health. There are no side effects to it but make sure not to exceed the tolerable upper limit of 2000 mg per day.

It is recommended to get your vitamin C intake from foods rather than opting for supplements. There is a variety of naturally occurring Vitamin C rich foods, let's get to know them.
Vitamin C Rich-Foods
Plenty of fruits and vegetables are packed with Vitamin C and incorporating them into your daily routine can help fulfill the daily requirements.
Vitamin C Rich Vegetables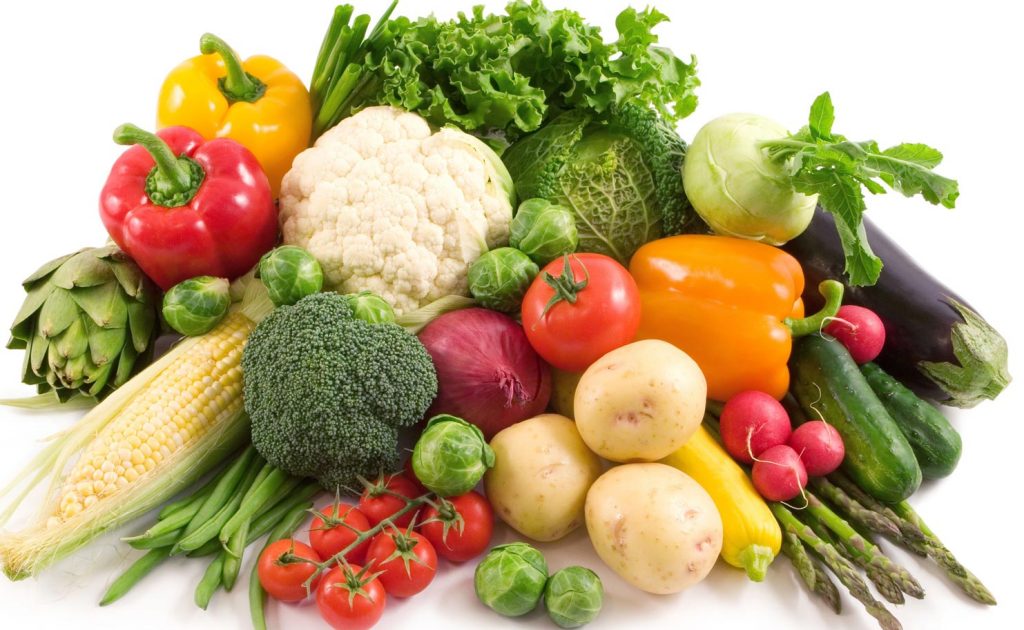 #1 Cauliflower
Cauliflower is an excellent source of vitamins and minerals and also free of fat and cholesterol! You can roast it, bake it into a pizza crust, prepare cauliflower rice as a substitute for regular rice and so much more! Also, try adding thyme as a dressing, it would not only enhance the flavour but also boost the Vitamin C as 1 tablespoon of thyme contains 4mg of Vitamin C.
Vitamin C in Cauliflower – 48.2mg per 100g
#2 Bell peppers
Green, orange, yellow, red, all these varieties of bell peppers seem so fascinating. Don't they? These colourful vegetables are nutrient-dense and they deliver a satisfying and low-calorie crunch with every bite. The mighty red peppers pack the most nutrition and contain the highest amount of Vitamin C.
Vitamin C in Sweet red bell pepper – 128mg per 100g
Vitamin C in Green bell pepper – 80mg per 100g
#3 Dark green leafy vegetables
Healthy food and green leafy vegetables are synonymous. We all know that! They provide you high amounts of fiber, Vitamin A, C, K, folate, iron, calcium, etc. You can blend them into a smoothie, sauté them, add them to your omelette, casseroles, or sandwiches.
Vitamin C in Kale – 120 mg per 100 g
Vitamin C in Mustard greens – 70mg per 100g
Vitamin C in Collard greens – 35 mg per 100g
Vitamin C in Spinach – 28mg per 100g
#4 Broccoli
It is considered a superfood owing to the wealth of nutrients and antioxidants it offers. Apart from Vitamin C, broccoli contains a good array of other vitamins like A, E.K, and iron, potassium, calcium, fiber, protein, etc.
Vitamin C in Broccoli – 89mg per 100g
#5 Chilli Peppers
Yes, you read it right! Chilli peppers not only spice up your food but are one of the best Vitamin C rich foods too.
Vitamin C in Chilli pepper green – 242mg per 100g
Vitamin C in Red chili pepper – 143 mg per 100g
Vitamin C in Jalapeno pepper – 119mg per 100g
#6 Brussels Sprouts
They are high in vitamins, minerals, fiber, and antioxidants. Brussel sprouts sautéed in garlic make an amazing snack or a healthy side dish.
Vitamin C in Brussel Sprouts – 85mg per 100g
#7 Potato
Here's a piece of good news for all the potato lovers! Apart from being an excellent source of potassium, magnesium, and fiber, potatoes can help ramp up your Vitamin C levels too. Just remember not to rely on French fries to fulfill your Vitamin C needs ☺ You can instead oven-roast or boil them to optimize your calorie intake.
Vitamin C in Potato (1 large) – 73mg
Vitamin C Rich Fruits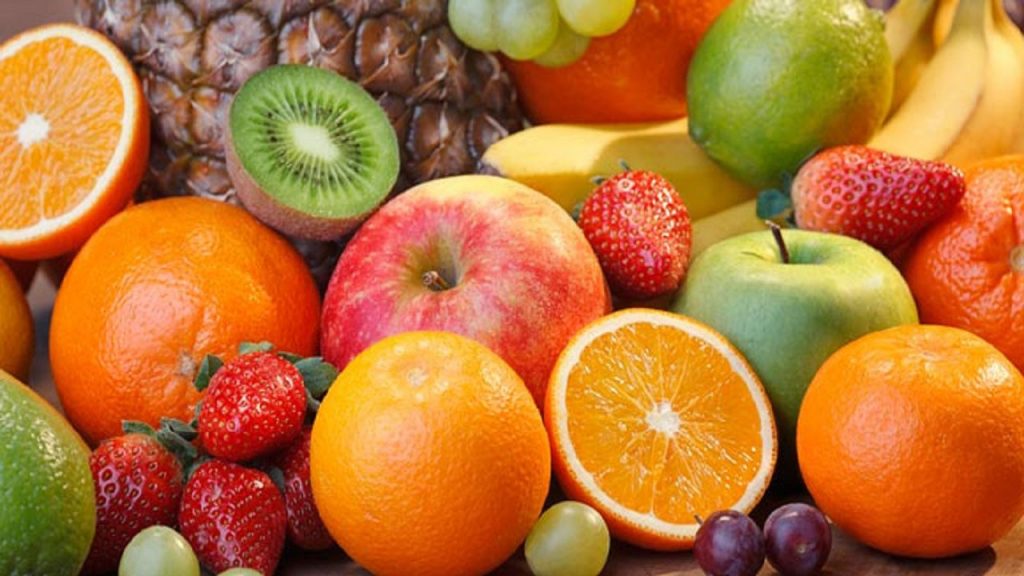 The first name that crosses your mind while talking about Vitamin C rich fruits is Oranges, right? You would be surprised to know that there are plenty of other fruits that have high Vitamin C compared to oranges. Generally, yellow and red fruits are credited with having high vitamin C content.
#1 Indian Gooseberry
Indian gooseberry, also known as Amla, is one of the richest sources of Vitamin C available in this whole wide world, and is around 13 times more than that of oranges or lemons! This small fruit can do wonders to your health, to know how, read Amla: 11 Surprising Benefits of Eating Indian Gooseberry Every day.
Vitamin C in Amla – 600-700mg per fruit
#2 Guava
Guava is enormously rich in antioxidants, Vitamin C, fiber, and potassium. Owing to the great nutritional value, it provides many amazing health benefits.
Vitamin C in Guava – 228mg per 100g
#3 Kiwi
This small fruit packs a lot of flavour and contains enormous amounts of Vitamin C, K, E, folate, potassium, fiber, and much more. Kiwis can help treat Asthma, prevent blood clotting, regulate blood pressure, sugar levels and so much more. To know the other benefits, read 10 Incredible Health Benefits of Kiwi Fruit.
Vitamin C in Kiwi – 92mg per 100g
#4 Citrus fruits
Nothing is as refreshing as a tall glass of orange juice or lemonade, especially in summers. Apart from being so delicious, citrus fruits are packed with nutrients and contain high amounts of flavonoids, which have anti-cancer properties.
Vitamin C in Orange – 53mg per 100g
Vitamin C in Lemon – 53mg per 100 g
Vitamin C in Grapefruit – 31mg per 100 g
#5 Papaya
Papayas are low in saturated fat, sodium, and cholesterol. They are also an excellent source of fiber, potassium, etc.
Vitamin C in Papaya – 62mg in 100 g
#6 Strawberries
They are loaded with vitamins, fiber, and antioxidants called polyphenols that are essential for good health.
Vitamin C in Strawberries – 59mg per 100g
#7 Cantaloupes
Cantaloupes are low in calories and loaded with vitamins, minerals, and antioxidants.
Vitamin C in Cantaloupe – 37mg per 100g
Apart from these, Mangoes and Pineapples also provide you with good amounts of Vitamin C content. There are Vitamin C supplements also available readily however, it is preferred to obtain your daily fix through fresh fruits and vegetables.
Interesting Facts about Vitamin C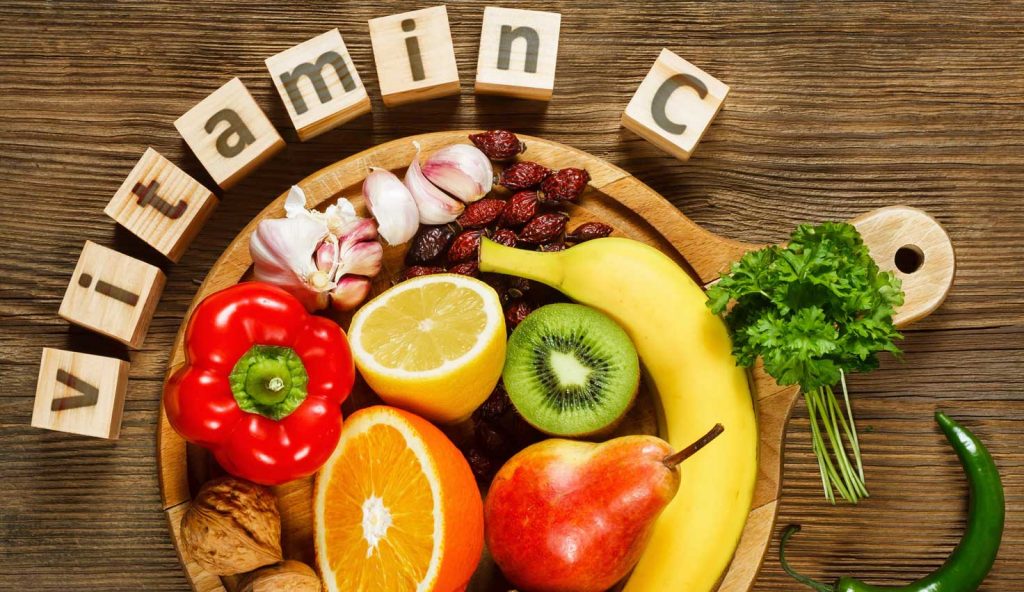 Vitamin C can be destroyed by heat and light. When it comes to vitamin C, how you prepare your food, matters! High cooking temperatures or prolonged cook times can break down the vitamin C content in foods. As it is water-soluble, the vitamin can also seep into cooking liquids and be lost if the liquids are not consumed. So, try using quick heating methods like stir-frying, or blanching, or use as little water as possible to preserve the Vitamin C.
Some metals like Copper can deactivate the vitamin C in foods. So, avoid using copper pots.
Vitamin C levels in foods can get reduced over some time. You would be surprised to know that if broccoli or any other Vitamin C rich vegetable is allowed to sit at room temperature for 5-6 days, it can lose almost 80% of its vitamin C!
Canning or freezing vegetables for a long time has a similar impact. So, always try eating vegetables when they're fresh.
Summary
From combatting strokes to healing wounds, boosting immunity and brain health, improving iron absorption, Vitamin C does all this and so much more! Consuming more Vitamin C than the RDA would not cause any harm, just ensure not to exceed the maximum amount of 2000mg per day. Eating a healthy diet that includes a variety of fresh fruits and vegetables is a simple antidote to Vitamin C deficiency.

Remember, cooking the vegetables at high temperatures for a long time or over storage can significantly impact the Vitamin C levels. So, eat them fresh and avoid overexposure to heat. You can relish all these Vitamin C rich fruits and vegetables and get strong and healthy inside out! could it get any easier than this? 🙂