Kiwi is one of the most fascinating fruits, not only in terms of its appearance but the enormous health benefits too! It is a small fruit that packs a lot of flavor and its vibrant green slices speckled with little black seeds, add a tropical punch to smoothies and fruit bowls.

Before I get on to the benefits of kiwi, Let me start with an interesting fact, Kiwi is said to be Chinese in origin but it is the national fruit of New Zealand instead! Chinese valued kiwi for its medicinal properties since ancient times and found its way to New Zealand through missionaries. It became so popular that it got its name from the country's national bird "Kiwi", which is also brown and fuzzy.

Kiwi fruit is a nutritional powerhouse owing to enormous amounts of vitamin C, K, E, folate, potassium, dietary fiber, and much more. This is not it; kiwis are also an excellent source of antioxidants that contribute to its anti-inflammatory health benefits.

Now, let us get to know the benefits of kiwi fruit while enjoying the tropical zing that it offers.
Kiwi Fruit Benefits
#1 Aids Digestion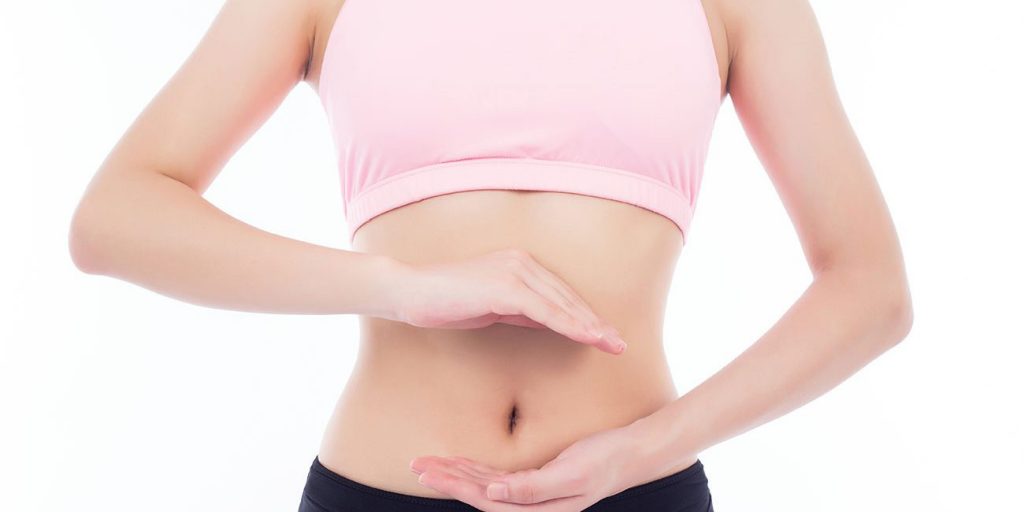 Kiwi can help improve digestion and maintain a healthy gut. It can help in reducing digestion-related ailments such as constipation and gas, and also has natural laxative properties. This is largely attributed to the enormous levels of fiber that it contains.

As per a study, Kiwi fruit also contains a proteolytic enzyme called Actinidin that can efficiently help break down protein and facilitate the passage of food through the digestive tract.

Kiwi also stimulates probiotic bacteria in the colon that in turn makes the good bacteria thrive in your gut.

After indulging in a heavy meal, try eating a kiwi fruit as it has been known to reduce the feeling of over fullness and discomfort.
#2 Boosts your Immune System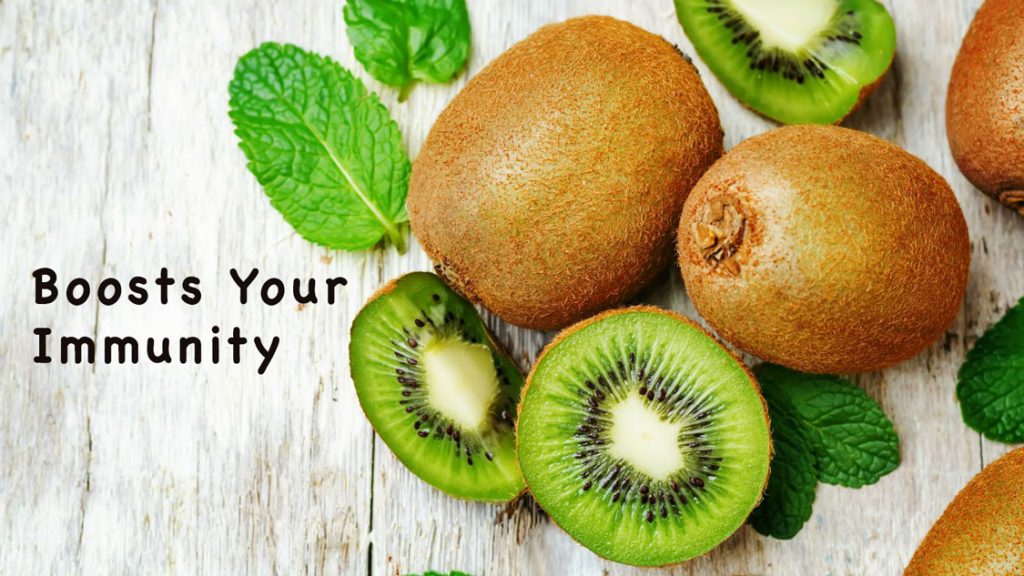 Owing to its extremely high vitamin C content along with antioxidant compounds, kiwi is known to be an immune booster.

Vitamin C helps promote the production of white blood cells that help your body ward off infections. Talking about Vitamin C rich fruits, what is the first thing that comes to your mind, oranges, right? The amount of vitamin C in 100 grams of oranges is 53 mg while, that in the same amount of kiwi fruit is 93mg, making it almost double!

It has also been researched that kiwi fruit reduces the severity and frequency of cold and flu infections. So, keep those dreadful cold symptoms at bay with this delicious wonder fruit.
#3 Can Help Treat Asthma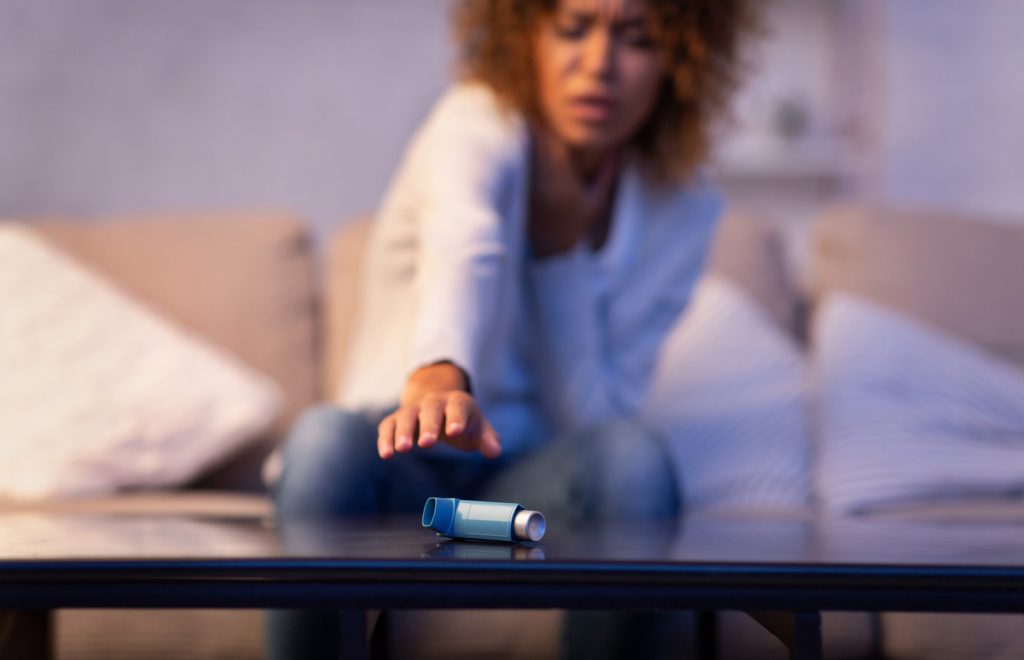 Kiwis being rich in vitamin C and antioxidants, are known to help control symptoms of Asthma. This is scientifically proven too! A study depicted that lung function was amended in people who ate kiwi daily, especially children.

Another study showed that people who consumed kiwi experience less coughing, sneezing, fetus, and shortness of breath, and also there was a reduction in the severity and frequency of upper respiratory tract infection.
#4 Prevents Vision Loss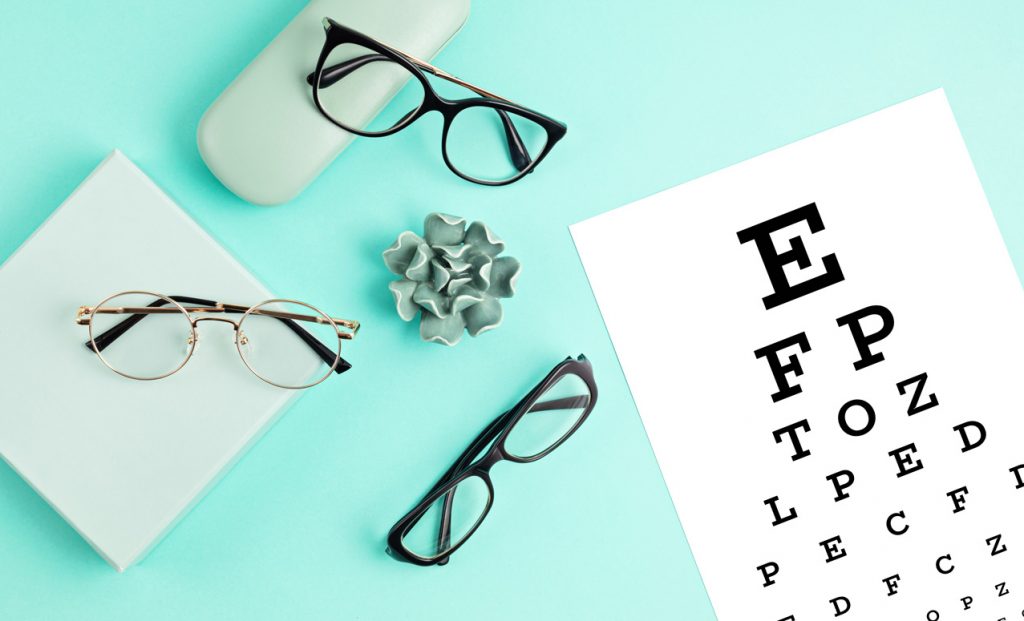 As per research, kiwi fruit is a great source of healthy phytochemicals Lutein and Zeaxanthin that boost your eye health. They have important antioxidant functions in the body and absorb the excess light that may damage the retina. In turn, protecting you from chronic eye diseases like cataracts along with age-related macular degeneration, which is a common cause of vision loss.
#5 Sleep Inducer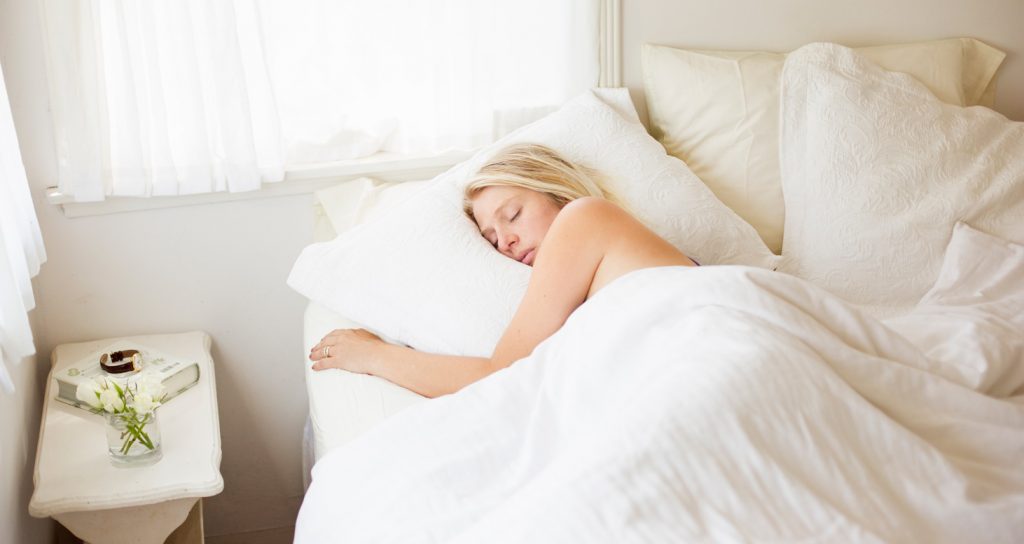 Do you often have those sleepless nights and feel tired the following day? If yes, then there is good news for you! It is found that having two kiwi fruits one hour before bedtime can immensely help in inducing sleep.

This is because kiwi is a good source of Serotonin, which is known to improve sleep quality.

Let's get to the science behind this, our bodies use Serotonin to synthesize the sleep hormone, Melatonin, which plays a vital role in regulating the body's biological clock. So, getting sufficient levels of serotonin during the day may improve your chances of getting a good night's sleep.

As per a recent study, consumption of kiwi fruit can help with various sleep disorders too. So, instead of dealing with the dreadful symptoms of insomnia, why not give this wonder fruit a try!
#6 Prevents Blood Clotting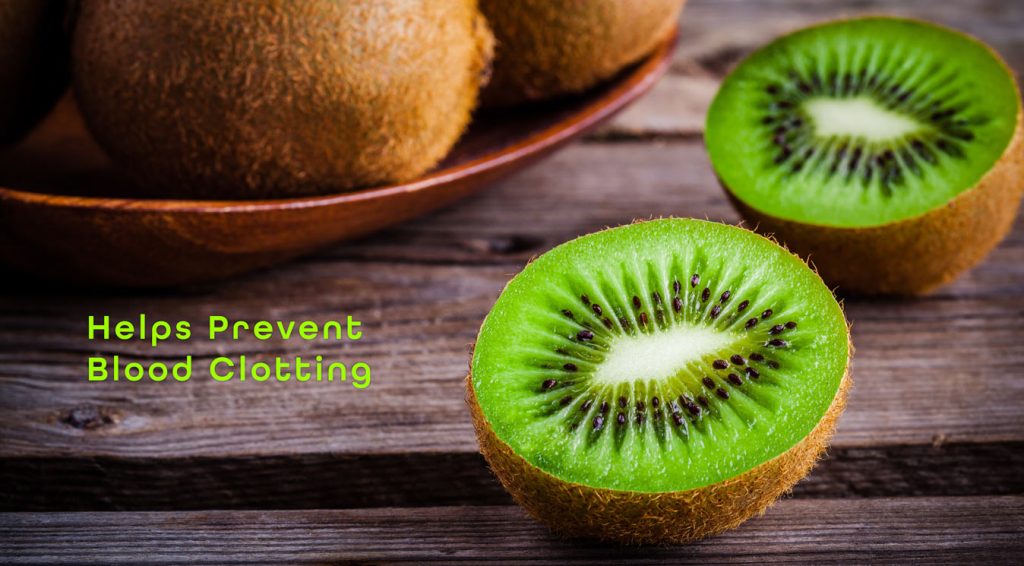 Kiwi fruit is known to prevent the formation of blood clots and balance the blood pressure by decreasing the number of fats in the bloodstream.

As per a study by the University of Oslo, eating two to three kiwis a day can significantly lower the risk of blood clotting.

Usually, Aspirin is the recommended drug for people with cardiovascular diseases as it helps prevent a heart attack or clot-related stroke. However, over the long run, Aspirin can cause inflammation and ulcers in the Gastrointestinal tract. You would be surprised to know that eating kiwi fruit regularly is known to have the same anti-clotting benefits as that of aspirin, and yes with none of the bad side effects.
#7 Keeps your Heart Healthy and Regulates Blood Pressure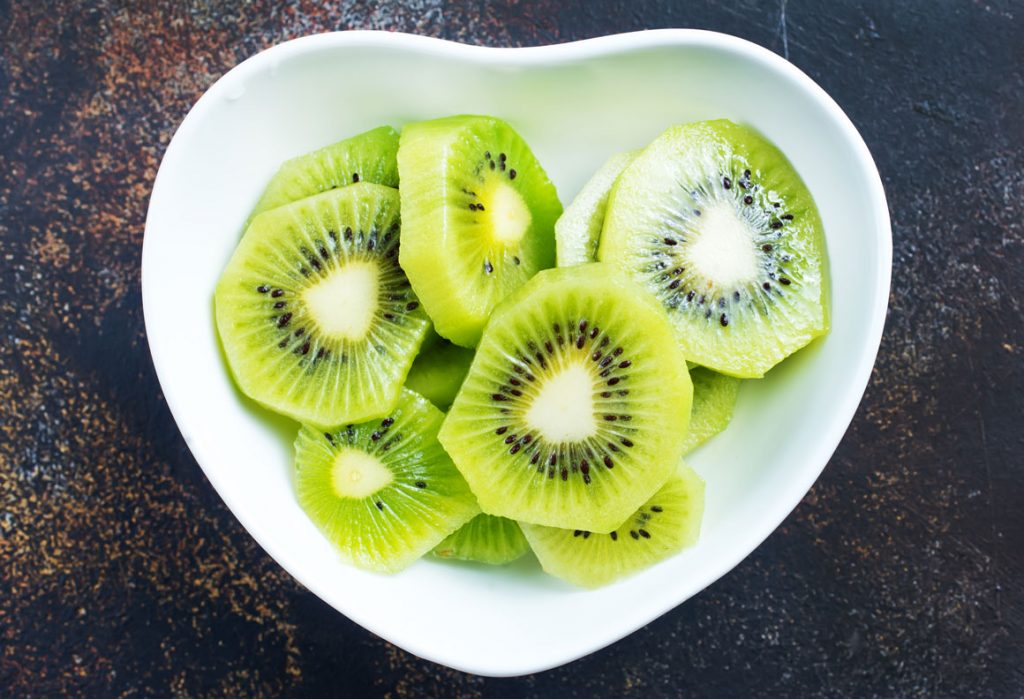 Kiwi can help improve overall heart health in several different ways. It contains vitamins such as Vitamin C, Vitamin E, and potassium that promote cardiovascular health.

The Potassium in kiwi relaxes the blood vessels which in turn, helps in managing the blood pressure.

The dietary fiber present in kiwi is also known to benefit cardiovascular health by lowering triglycerides. As per a study, people who ate two to three kiwis per day had a 15 percent lower level of triglycerides, compared to those who did not.

Apart from this, kiwi also helps lower blood pressure levels along with low-density lipoprotein, or the "bad" cholesterol.
#8 Supports Healthy Birth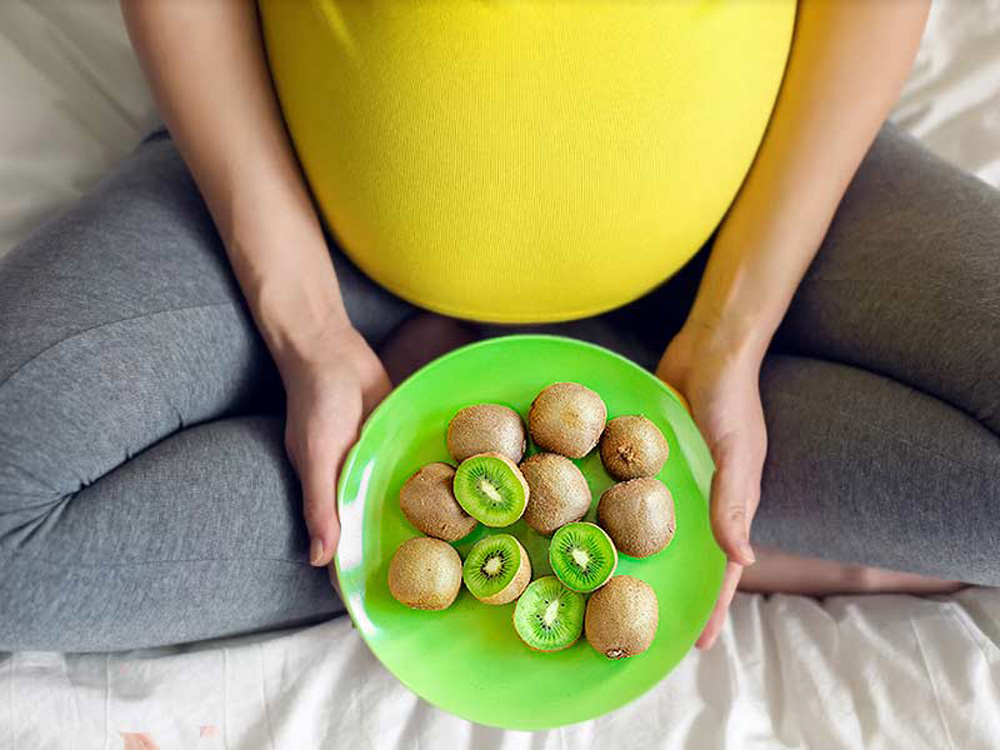 Kiwi has high amounts of folic acid, which is essential for women before and during pregnancy. Folate (or its synthetic form, folic acid) helps in developing the baby's blood cells and body parts in the womb, and also prevents neural tube defects in babies.

Apart from folate, kiwis also contain Vitamin E, which is essential for the brain development of the fetus. They are also a good source of fiber that helps with constipation, which is a common symptom in pregnancy.
#9 Helps Manage Blood Sugar Levels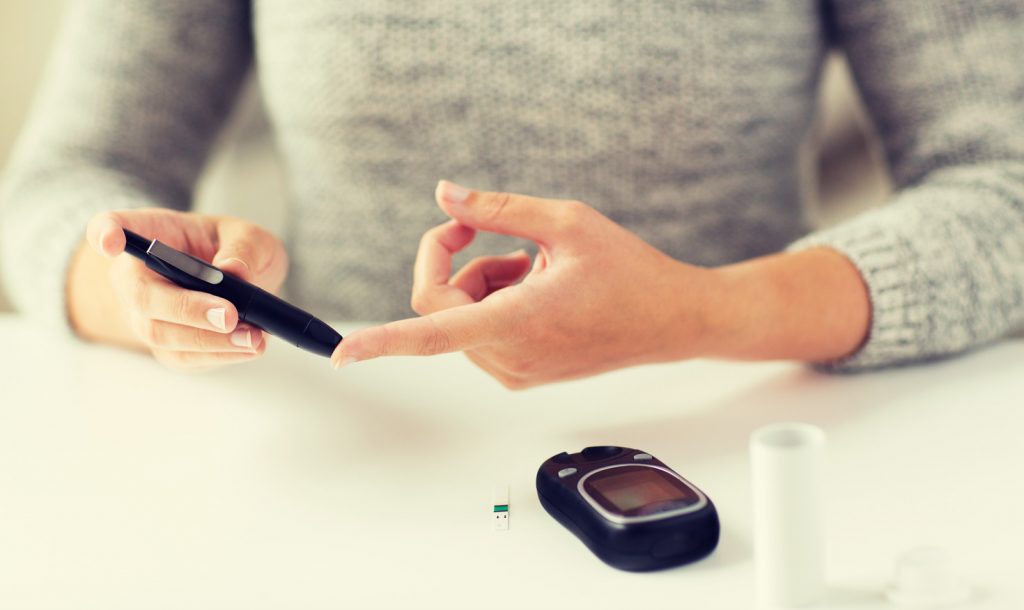 Kiwi fruit is characterized by a low glycemic index (GI) that helps in better management of blood sugar levels. The glycemic index ranks the carbohydrate content in foods and indicates how they affect your blood sugar levels. According to Mayo Clinic, GI scores are rated as:
Low: 55 or below
Moderate: 56 to 69
High: 70 and above
The lower the GI score, the lesser is the rise in blood sugar, helping the body better manage post-meal changes.

Kiwi has a low GI of 50 and 100 grams of fruit is equivalent to just about 5 grams (1 teaspoon) of glucose in its effect on the blood sugar level. This makes it a smart addition to a diabetic-friendly diet. This is backed by research too!

Owing to high amounts of fiber, combining kiwi with other foods is also known to significantly reduce the absorption of glucose from them.
#10 Kiwis Work Wonders for the Skin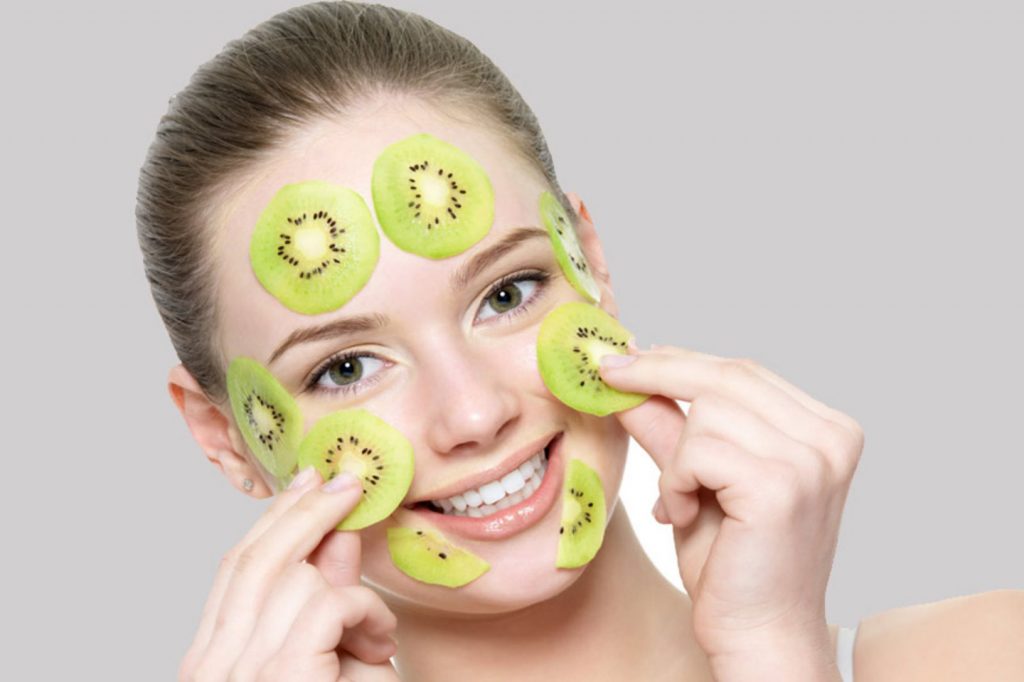 Kiwis contain large amounts of Vitamin C, which is essential for the production of Collagen, a protein responsible for giving the skin its structure, fullness, and elasticity. This has been proven by research as well.
Collagen is commonly glorified for its anti-aging and beauty benefits. The reason behind this is that with age our body's natural collagen production decreases and the hallmark signs of aging (i.e. wrinkles, loose skin, etc.) are all linked with this lack in collagen.

Collagen production is just the tip of the iceberg for kiwi. As per a study, kiwis are also an excellent source of antioxidants that protect your skin cells from oxidative exposure and rejuvenates them.

If you have oily skin that is prone to pimples and acne, yes, you guessed it right, kiwi can help you with that too! It has anti-inflammatory properties and it can help prevent acne, rashes, and other inflammations.
Could You Be Allergic to Kiwi?
Kiwi fruit is considered one of the safest fruits meaning that it is safe from pesticide residues that are common in other fruits and vegetables. However, studies have shown that people who have latex allergies may also be allergic to kiwi fruit owing to similar proteins found in it. This is called a cross-reaction.

The initial signs of a kiwi allergy are usually mild and may include a prickly, itchy, or tingling feeling in and around the mouth. Few other symptoms may include a scratch throat, swollen tongue, difficulty swallowing, etc.

So, if you happen to have any of these symptoms after having kiwi, do consult your medical practitioner. However, if you are not allergic to latex then incorporate it in your diet and reap the maximum benefits of kiwi fruit.
Ways to Enjoy Kiwi Fruit
You can relish the nutrient-dense kiwi fruit in several ways:
Eat it as it is!
Keeping it sweet and simple, you can savour the refreshing taste of kiwi by cutting it into slices or in halves and scoop out the scrumptious green part. You can also try eating the brown fuzzy skin too, yes it's edible and full of fiber! This could be a healthy way to satisfy your sweet tooth.
Add it to your Salads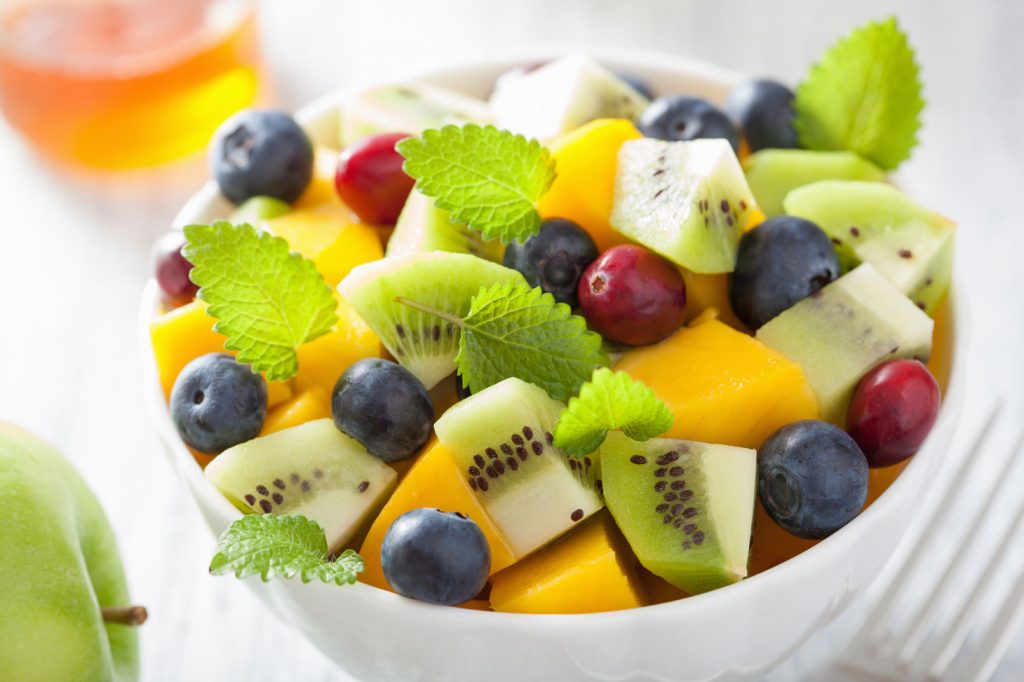 Are you a salad lover? If yes then, now you have all the more reason to enjoy them! Adding kiwi to your salads would impart a refreshingly sweet, tart flavour and give you that tropical punch.
Make a Kiwi Cooler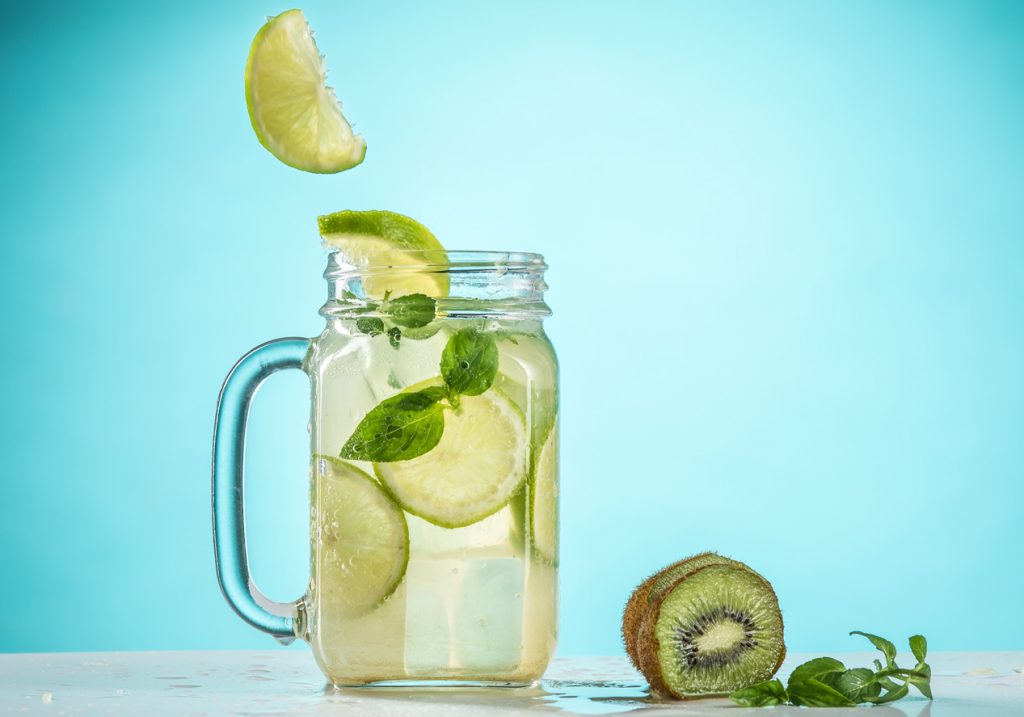 You can make a healthy, revitalizing cooler drink by adding kiwi, lime juice, fresh mint leaves, and honey to a blender and mix it all up to beat the heat and chill out on those hot days.
Add it to your Smoothies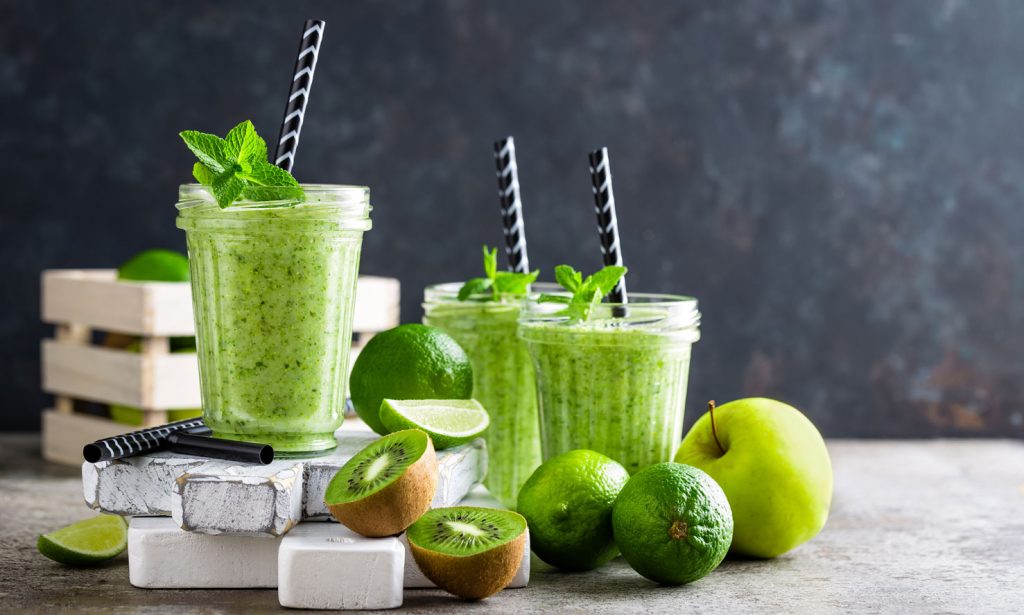 Mix kiwis, bananas, and all of your favourite fruits in a blender with ice and low-fat yogurt or skim milk. You can add a twist to it by tossing in a few baby spinach leaves for an extra green appearance.
Kiwi Breakfast Bowl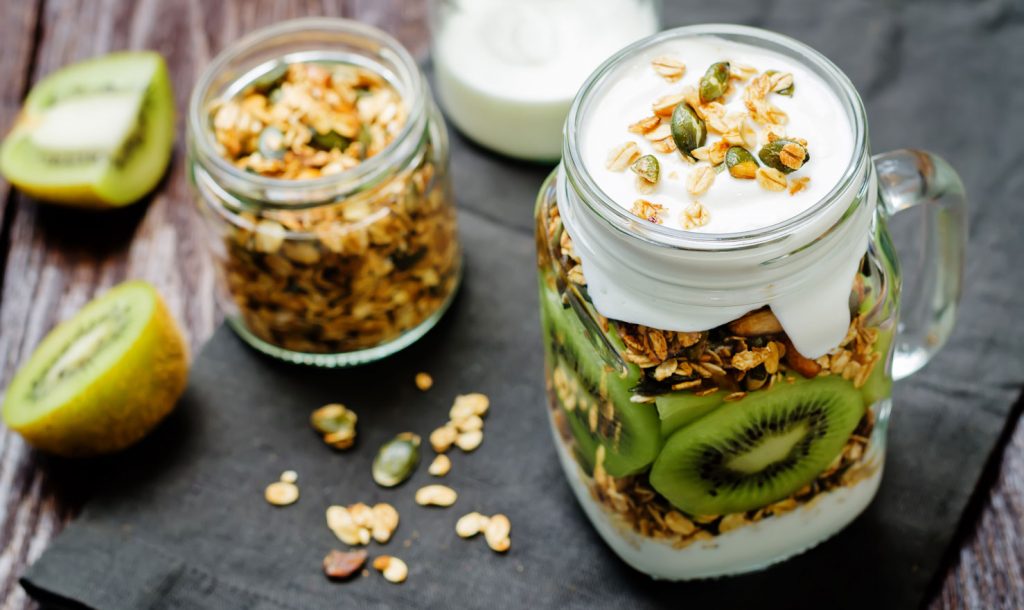 For a perfect breakfast option to kick-start your day, slice kiwis and place them on top of your Greek yogurt bowl. Top it up with granola and nuts for a crunchy treat.
Eating one to two kiwis a day is enough for most people to reap the maximum benefits of kiwi fruit.
Summary
Apart from having a vibrant colour and a refreshing taste, the health benefits of kiwi fruit are huge! Kiwi is low in calories and enormously high in fiber, vitamin C, K, digestive enzymes, and antioxidants. They can aid in digestion, boost your immune system, prevent vision loss, manage your blood pressure & sugar levels, help in a healthy pregnancy, good for your skin, and the list goes on!

You can easily incorporate this wonder fruit in your daily salads, smoothies, breakfast bowls, and see how these little, brown, furry fruits (and of course flightless like the little bird ☺) take your health to the next level!