Coffee is a morning ritual for many of us but do you know that your inclination towards a hot brew can work wonders and take your health to the next level? Too good to be true right! It is scientifically proven that coffee has properties that help boost your memory, improve your metabolism that aids in weight loss, and most importantly, it keeps you fit!

I know what must be crossing your mind now, that coffee contains large amounts of caffeine then, how can it be good for your health, right? It is pretty normal if this question intrigues you. We have always associated caffeine with coffee and considered it as something that is not good for our health. It is time to break the myth! You would be surprised to know that caffeine if consumed moderately, not only perks you up but has also shown to protect us against a host of problems.

Let us get to know the nutritional value of a cup of hot brew and then move on to the benefits of black coffee.
Nutrition Facts
Coffee is chock full of essential nutrients and is packed with enormous amounts of antioxidants. As per research by the American Chemical Society, coffee is the number one source of antioxidants and helps in protecting you from various chronic diseases.

Antioxidants are just the tip of the iceberg, coffee contains other important nutrients as well including potassium, magnesium, manganese, vitamin B2, B3, and B5 and so much more.

As per USDA, 1 cup (240g) of black coffee contains:
Calories: 2
Fat: 0g
Sodium: 5mg
Carbohydrates: 0g
Fibre: 0g
Sugars: 0g
Protein: 0.3g
Benefits of Black Coffee
Let us explore how your daily coffee regime could transform your health by doing much more than just jumpstarting your day.
#1 Helps in Weight Loss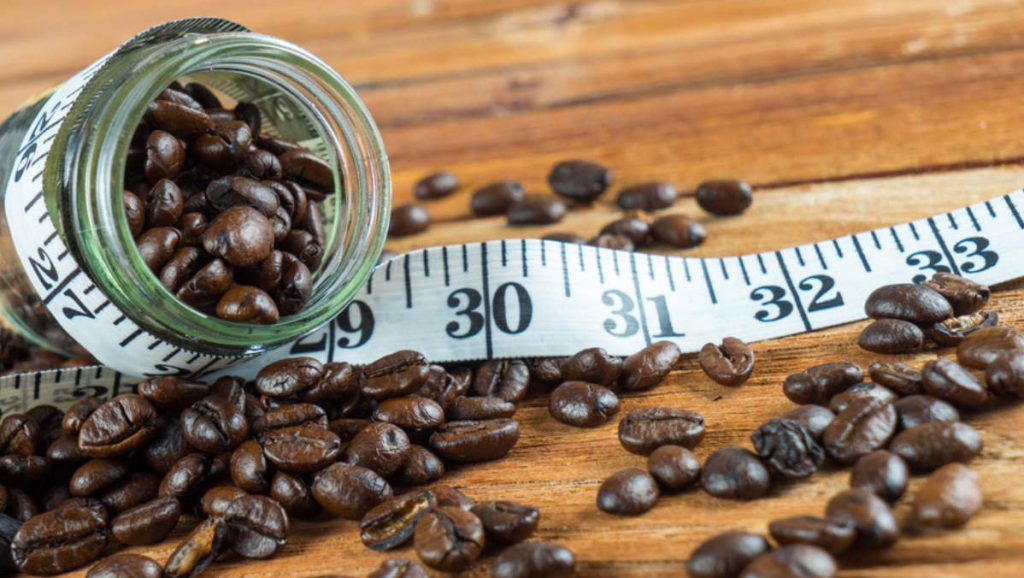 A cup of black coffee is almost calorie-free. However, the same can't be said for most of its popular additives like cream, milk, and sugar, as they all add additional calories to your morning brew.

So, if you're trying to significantly lose weight or even just drop a few pounds, you will probably be better off taking your coffee black!

In case, the thought of excluding these additives doesn't seem pleasant to you initially, try adding some lemon juice to your coffee, this would make it appealing to your taste buds and also the combination of black coffee with lemon is known to burn your belly fat.

If you are struggling with fat around your midsection and would like to know simple and tried-tested ways to reduce belly fat, refer to 9 Most Effective Ways to Reduce Belly Fat (Backed by Science)

The caffeine in coffee stimulates the nervous system by increasing the adrenaline and ketone levels in the blood. This helps you burn fat by increasing your overall metabolic rate.

In addition to giving your metabolism a kick, the caffeine in black coffee acts on the hunger hormone that secretes a chemical called polypeptide, which suppresses your appetite and prevents overindulgence in meals.

This is backed up by science too, as per a study conducted with over 94,000 people, people who consumed coffee regularly showed a reduced risk of obesity compared to the others.

So, if you're considering black coffee for weight loss, think no more!
#2 Improves Cardiovascular Health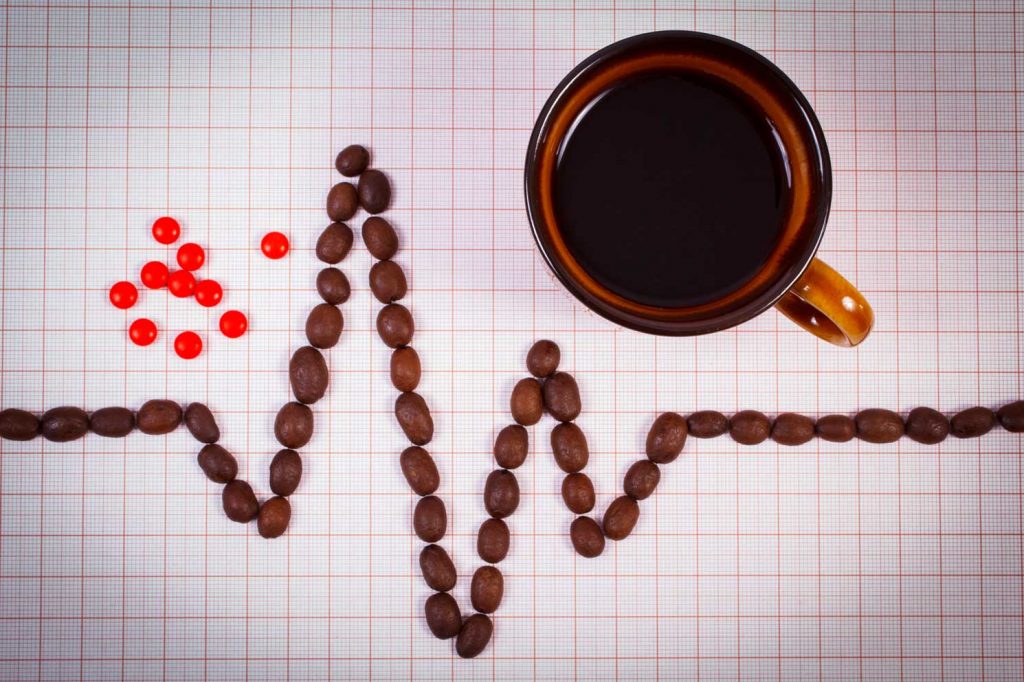 As per a study, drinking up to 2 cups of black coffee can reduce the risk of cardiovascular diseases including stroke.

You must have heard that coffee increases your blood pressure, there is no denial about that but this increase is just 3–4 mm/Hg which is pretty mild and usually diminishes over time. However, long term consumption of black coffee can do wonders for your heart and overall health.

Supporting this, a study was published in PLOS Biology that showed caffeine improves the health of the cells which line the arteries and veins, thus strengthening their ability to recover from damage.
#3 Enhances Energy Levels and Makes You Smarter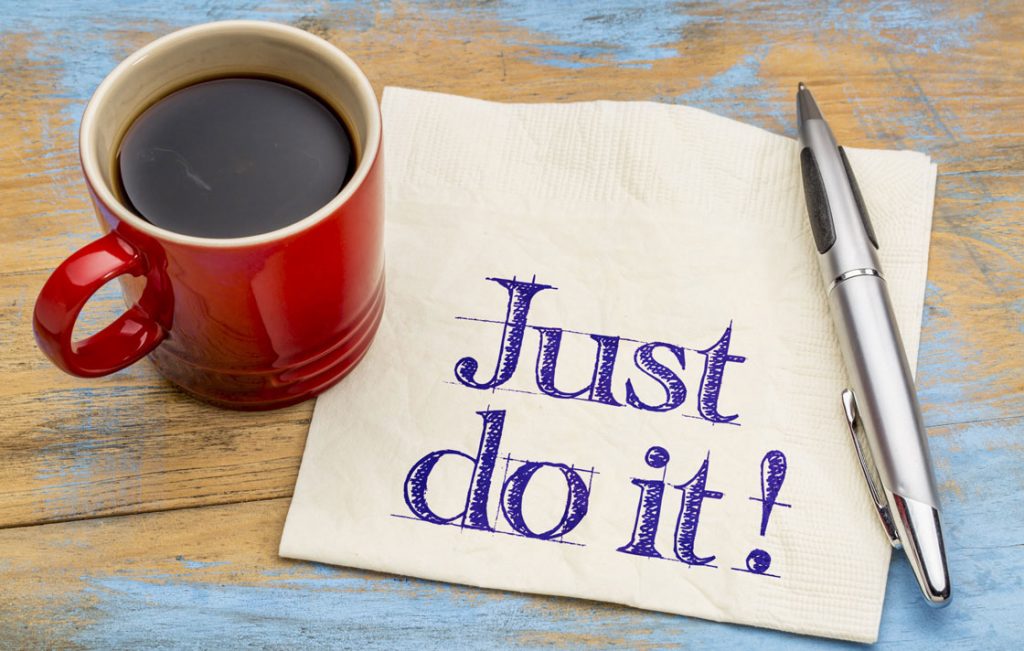 When I first got to know this, I did not believe it at all, how can a cup of coffee make you smarter! But was taken aback by the enormous research that has been done on this and the positive results they yield!

Caffeine is a psychoactive stimulant. So when you drink coffee, the caffeine doesn't just enter your digestive system, it also travels into your bloodstream and brain.

When this caffeine reaches your brain, it blocks the inhibitory neurotransmitter Adenosine, which is responsible for making you feel sleepy.

Once this happens, the levels of hormones like norepinephrine and dopamine increase and begin to cause the neurons in your brain to fire more rapidly. Yes! That's how coffee makes you smarter.

The research conducted by the US National Library of Medicine supports this and describes how coffee can boost your memory performance.

Caffeine stimulates the central nervous system and makes you feel alert. It is also responsible for improving various brain functions including mood, energy levels, reaction time, memory, and general cognitive functions.

This is not it! Studies have also shown that drinking coffee may reduce your chances of developing age-related cognitive illness later in life and thus prevent Alzheimer's and Dementia.
#4 Good for Liver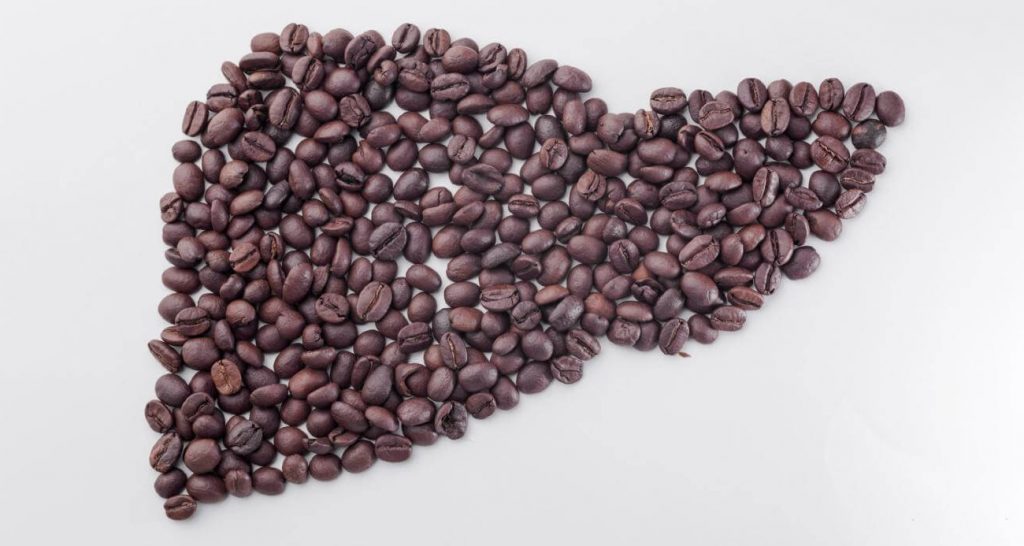 Many common diseases that are prevalent in today's world including hepatitis, fatty liver, chronic alcoholism, etc., have a drastic impact on your liver. All these could lead to a condition called Cirrhosis in which your liver is replaced by scar tissue.

According to research, people who drink 2-3 cups of coffee a day are much less likely to suffer from Cirrhosis of the liver.

The caffeine in coffee is known to reduce fatty liver in people with non-alcoholic fatty liver disease (NAFLD) and also lowers the chances of developing liver cancer.

Amazing right? So while enjoying your piping hot brew, you can keep your liver in a good shape.
#5 Significantly Improves your Physical Performance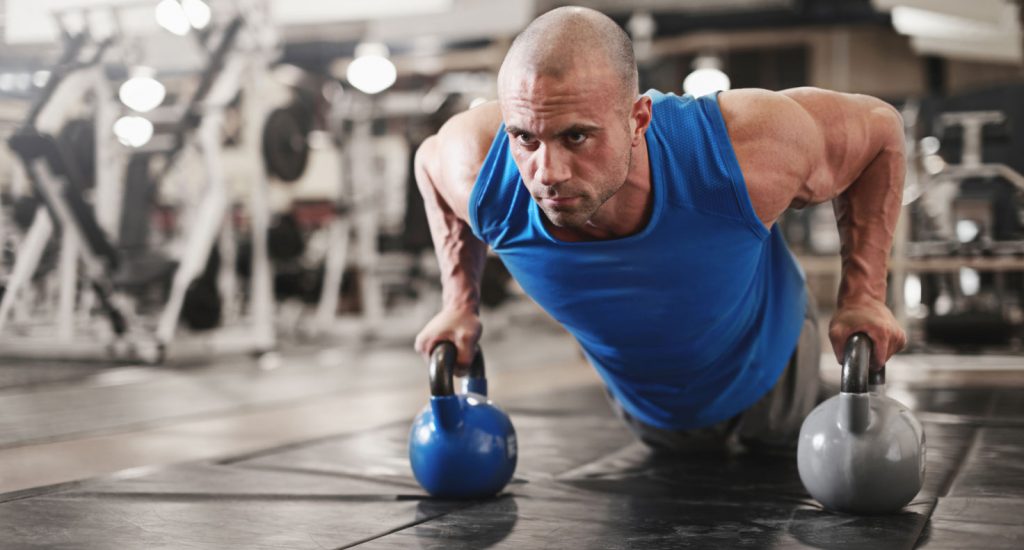 If you would have read the labels of the majority of energy drinks, 1 ingredient is constant and this is caffeine! This is mainly because caffeine has properties that increase your stamina.

Due to this property itself, Black coffee is known to be an effective stimulant that increases the body's metabolic activity and is one of the most effective supplements for increasing exercise output.

Adding coffee to your pre-workout routine will cause a spike in Adrenaline levels and give you that extra boost to get through those tough exercises without any jitters!

As per a study, the caffeine in coffee breaks down body fat, making free fatty acids available as fuel. This, in turn, helps you in burning more calories and fat.

So, take your black coffee drink 30 minutes before the workout session and stay more energized!
#6 Helps fight Depression and Makes You Happy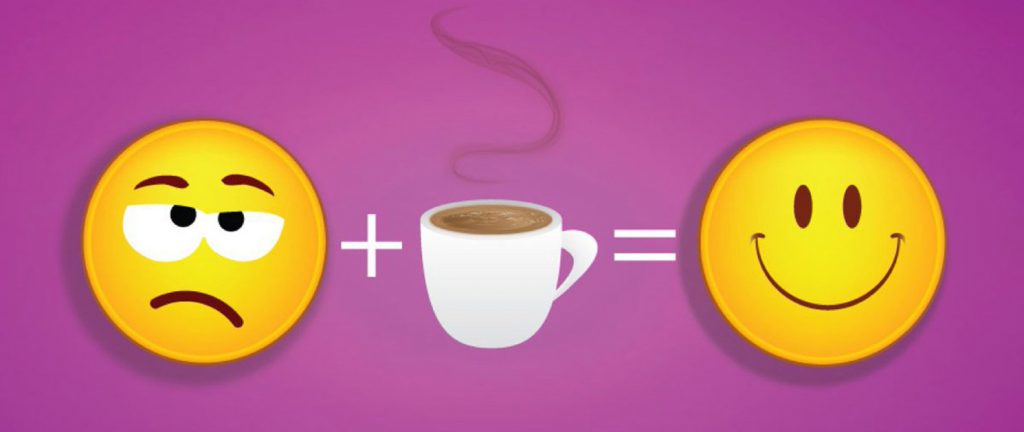 Earlier in this article, I mentioned that caffeine increases dopamine in the brain. Well, Dopamine is a chemical that makes you happy. So, drinking black coffee every day will increase its levels and keep you smiling all day.

Moreover, it has such a pleasing aroma that triggers positive protein changes in the brain, helping most people reduce their stress levels and relax.

It is known that people who drink 2-3 cups of coffee a day are less likely to become depressed or suicidal.

So, if you happen to know anyone battling with depression, treat them with a cup of coffee every now and then.
#7 Lowers Risk of Diabetes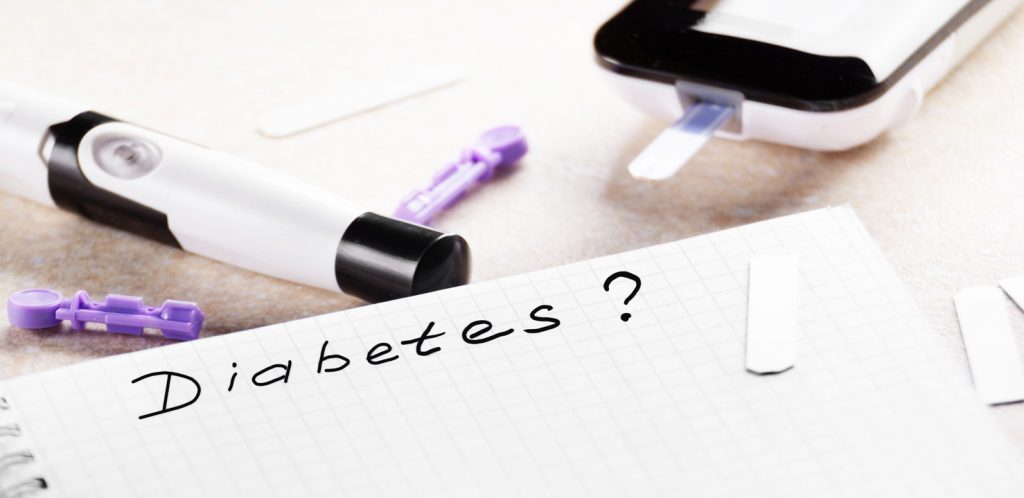 As per a recent study, consumption of black coffee has been associated with lowering the risk of type-2 diabetes. This is due to the fact that coffee contains large amounts of components like Chlorogenic acid and Trigonelline which reduce insulin spikes by decreasing the carbohydrate absorption in the digestive tract
#8 Detoxifies your Body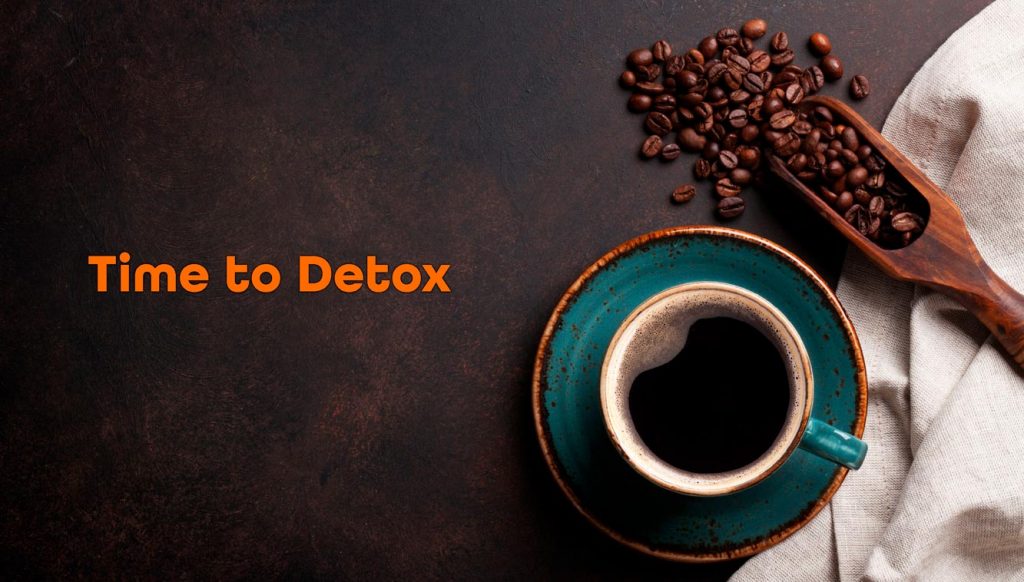 Have you ever noticed that you get this urge to urinate after drinking your cup of coffee? Black coffee has a diuretic effect which increases urination. This occurs because caffeine increases the blood flow to your kidneys, making them flush out impurities from your body in the form of urine.

So, if you're thinking of ways to detoxify your body, it couldn't be simpler than sipping on 2-3 cups of black coffee a day. This would reboot your system and yes, the healthy way!
#9 Enormously Rich in Antioxidants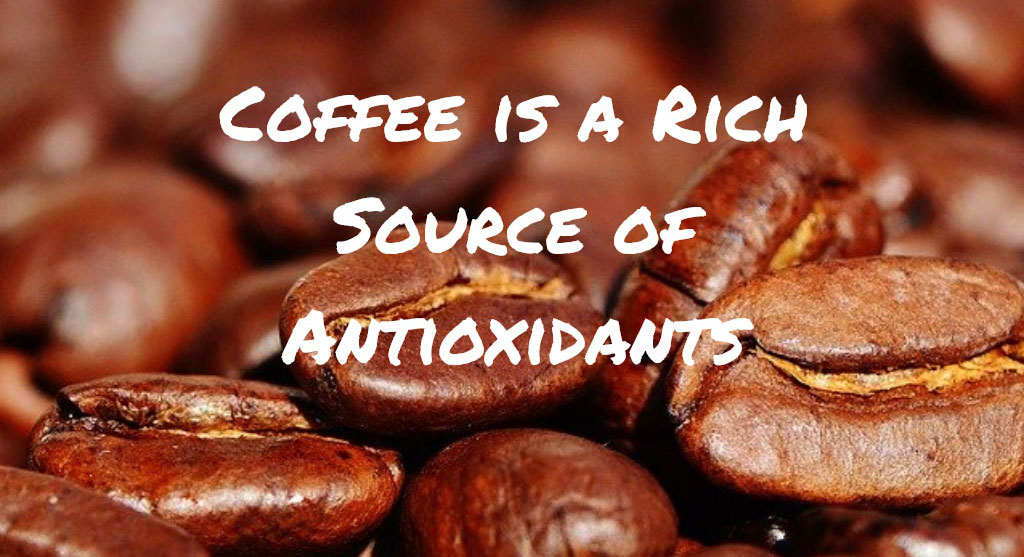 Another reason that makes black coffee good for health is that it has immense amounts of antioxidants in it. The American Chemical Society has researched that coffee is the most popular source of antioxidants and has an edge over the other antioxidant-rich drinks like tea and wine.

In today's world, we are exposed to large amounts of toxicity. Consuming antioxidants can fight inflammation, which is an underlying cause of many chronic conditions like arthritis, atherosclerosis, and many types of cancer.

The antioxidants in coffee also help in fighting free radicals that are unstable molecules in your body and are responsible for damaging the cells in your body.

So, a cup of black coffee in the morning can not only help fight diseases but also keep you healthy at the micro-level by protecting your cells from damage.
#10 Good for Skin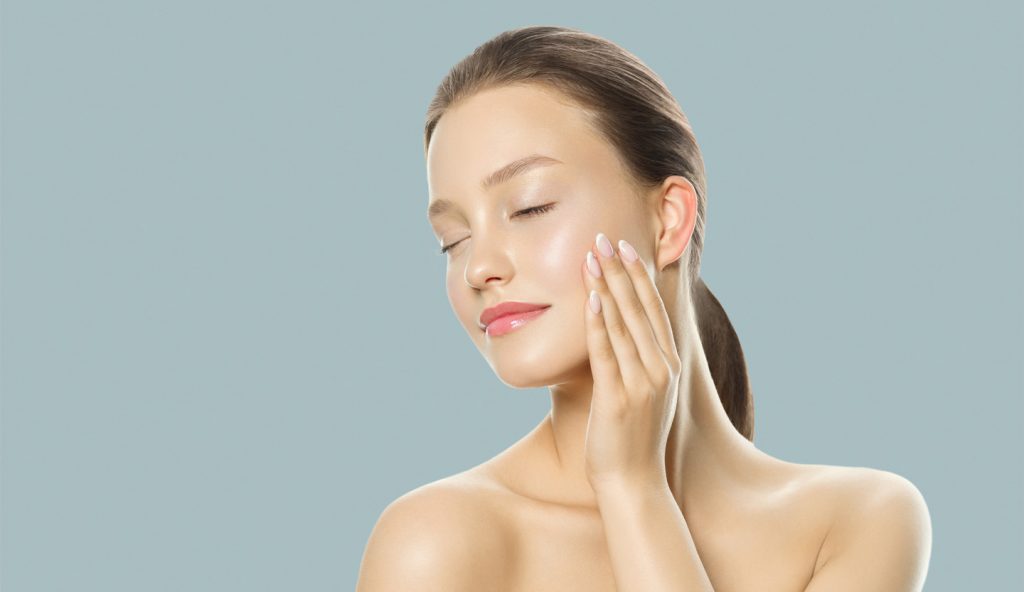 Nowadays, Coffee is being added to a number of beauty products owing to its high antioxidant content. It largely contributes to your skin health in the following ways:
Soothes Inflammation – The caffeine in coffee has anti-inflammatory properties and reduces swelling and redness and gives you a clear, even skin tone.
Treats under eye dark circles – Caffeine stimulates blood flow which improves the circulation under your eyes as well, thereby reducing the under eye dark shadows.
Repairs UV Damage– Coffee is also known to repair skin damage that is caused by exposure to UV rays. This is due to the antioxidant and polyphenol content in it.
Has anti-aging properties – Apart from exfoliating your skin, black coffee also helps you fight aging. Coffee opens the skin pores and facilitates circulation, resulting in glowing and healthier-looking skin. This also keeps your skin tight and reduces those unpleasant wrinkles.
Best time to Drink Black Coffee

First thing in the Morning? No!
Majority of the people drink coffee first thing in the morning but that is not considered as the best time to get your caffeine fix. Drinking a cup of black coffee right after you wake up can interfere with the production of the stress hormone – Cortisol.

This hormone is responsible for enhancing your alertness and focus and is at its peak 30-45 minutes after you rise, after which it gradually declines. Drinking coffee while the cortisol levels are at their peak, may further increase the hormone levels. These elevated levels over long periods can impair your immune system and cause health problems.

So, the best time to take black coffee in the morning is around 1-1.5 hours after you wake up.
30-45 minutes before a Workout
As discussed earlier, adding black coffee to your pre-workout session can boost energy levels and increase your physical performance drastically.

So, take a cup of hot brew 30-45 minutes before a workout as it takes this much time for the caffeine levels to peak in your body. This is proven by research too!
Avoid at Night
Caffeine can disrupt the body's internal clock, so try not to consume black coffee after 5-6 PM as it could interfere with your sleep.
How many cups of Black Coffee should you take?

While, too much of anything can be detrimental for our mental and physical health. The same holds for coffee too!

Most health experts consider a daily intake of 300-400mg of caffeine as safe. That amounts to three to four 8-ounce (237ml) cups of coffee in a day.

Now, that also depends on how strong you brew it, if you like your cuppa joe nice and strong then try reducing the number.

As we have seen black coffee offers a multitude of benefits but going overboard with it has its health implications too. Excess consumption of caffeine can lead to insomnia, anxiety, nausea, gastrointestinal problems, migraines etc. Regular consumption of over 500-600mg per day can make you addicted to it and the withdrawal symptoms are not so easy to deal with.

So, it's better to stick with the safe level to reap the maximum benefits of black coffee.
Summary
Coffee can be the healthiest indulgence of your day as it can do a lot for your health apart from keeping your mind and body rejuvenated for another day of work. Coffee is extremely high in antioxidants and protects you from various diseases including heart strokes, diabetes, Alzheimer's, Parkinson's, etc. and also helps combat depression by making you happy and elevating your energy levels. The use of black coffee for shedding those extra pounds is also found to be amazing! Just remember, try not to ruin the nourishing goodness of coffee with milk and sugar and enjoy its truest essence by keeping it black.

Staying healthy was never so simple specially for coffee lovers! Isn't it? Just sip on and savour the health benefits of black coffee.