Did you know? Calcium is the fifth most abundant element in the human body (after oxygen, carbon, hydrogen, and nitrogen) and 99 percent of it can be found in our bones and teeth!

Calcium is vital for performing various bodily functions and almost every cell in the body needs it to thrive. Let's get to know why is calcium so essential for us before moving on to the calcium-rich foods.
Why is Calcium important for you?
What is the first thing that comes to your mind when you hear the word calcium, yes, strong bones! Calcium is imperative for maintaining good bone and muscle health as bones play an important role in supporting the body weight, anchoring the muscles, and protecting the organs.

While bone health takes the center stage in any discussion about calcium, it is not just the only thing! There is so much more to this element:
Regulation of muscle contraction including the beating of the heart muscle. In other words, it helps the heart pump blood.
Playing a crucial role in normal blood coagulation (clotting).
Helping in intercellular communication and carrying messages from the brain to other parts of the body.
Co-factor for many crucial hormones and enzymes, meaning that without the presence of calcium, they will not work as efficiently.
Since calcium is vital for all these functions, you know what happens when our bodies fall short of the element? Bones are a repository of calcium in your body, when you do not get sufficient calcium in your diet, these calcium stores in the bones are broken down and used for normal cell functioning. Over a period of time, this could cause the bones to weaken thereby, increasing the risk of fractures, osteoporosis, and osteopenia.

Here's another fact, Calcium can be absorbed by the digestive tract only if your body has an adequate supply of Vitamin D! So, for the smooth performance of the crucial functions mentioned above, it is equally important to ramp up your Vitamin D levels. There are various food sources that can help you with it, read 7 Best Vitamin D Rich Foods to know more.
How much calcium do you need?
As per the National Institute of Health, the recommended daily intake (RDI) of calcium is 1,000 mg per day for most adults, though women over 50 and everyone over 70 should get 1,200 mg per day.
| | | | | |
| --- | --- | --- | --- | --- |
| Age | Male | Female | Pregnant | Lactating |
| 0–6 months* | 200 mg | 200 mg | | |
| 7–12 months* | 260 mg | 260 mg | | |
| 1–3 years | 700 mg | 700 mg | | |
| 4–8 years | 1,000 mg | 1,000 mg | | |
| 9–13 years | 1,300 mg | 1,300 mg | | |
| 14–18 years | 1,300 mg | 1,300 mg | 1,300 mg | 1,300 mg |
| 19–50 years | 1,000 mg | 1,000 mg | 1,000 mg | 1,000 mg |
| 51–70 years | 1,000 mg | 1,200 mg | | |
| 71+ years | 1,200 mg | 1,200 mg | | |
Getting enough calcium is not just important for older people. It's also vital for children, teens, and young adults. So, irrespective of your age or gender, it's vital to include calcium-rich foods in your diet.

However, consuming excess calcium of more than 1,500 mg per day (particularly from supplements) could lead to stomach pain, kidney stones, calcification of soft tissue, and increased risk of cardiovascular diseases. So, it's best to limit the calcium intake as per the recommended values and yes, there could be nothing better than natural sources!

Doctors recommend to fulfill daily calcium needs as much as possible from food sources and use low-dose supplements to make up for any shortfall. Studies have also shown that the body can absorb more calcium from food than it can from supplements.
Calcium-Rich Foods
Many natural foods contain calcium and can be incorporated in your diet to reach the daily recommended levels.
#1 Milk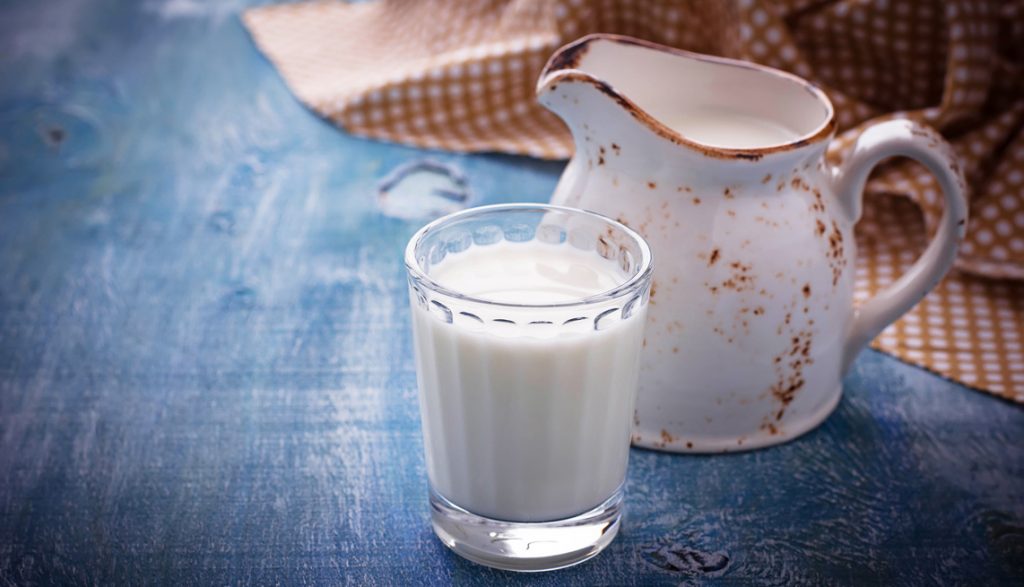 Milk is rich in calcium, that's a no-brainer. We have all grown up hearing this. Milk is easily digested and absorbed into the bloodstream and is one of the best calcium-rich foods.

Calcium is just the tip of the iceberg for milk. As per research, it also provides nutrients like potassium, Vitamin B12, Vitamin A, magnesium, zinc, Thiamine (B1), Vitamin D, etc., that are usually lacking in our diet.
Calcium in Whole Milk – 236 mg per 1 cup (200ml)
#2 Almonds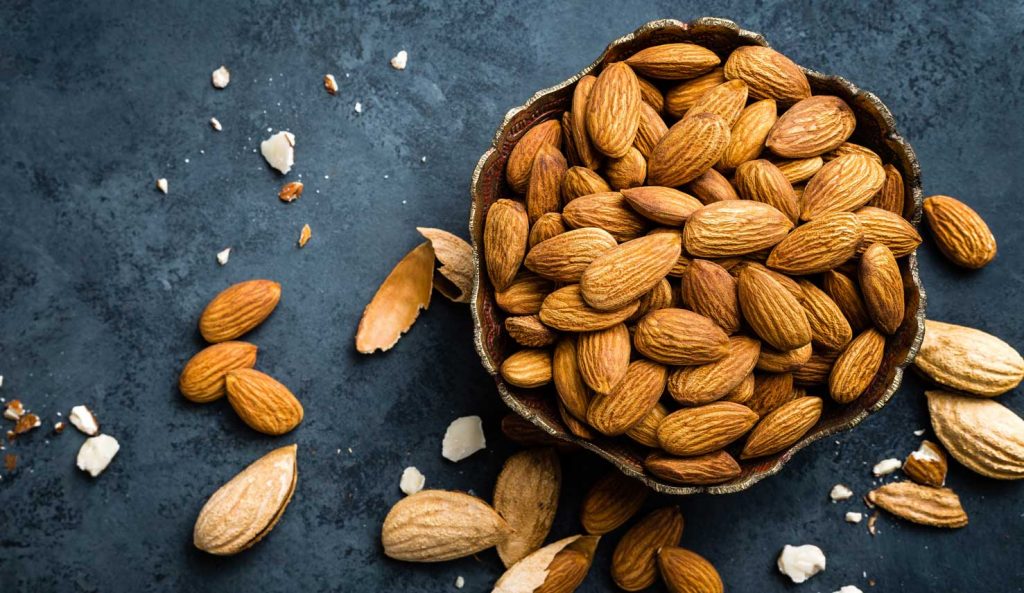 Almonds are one of the most trusted superfoods. They are loaded with calcium, vitamin E, magnesium, and potassium, which help the oxygen and nutrients to flow more freely through the blood.

Snacking on a handful of almonds can help you deal with those hunger pangs as they are known to suppress your appetite and in turn, help in your weight loss efforts. This is because they're high in protein too! Also, the monounsaturated fats in almonds, help reduce the LDL or the "bad" cholesterol along with the risk of heart diseases.
Calcium in Almonds – 264 mg per half-cup (100g)
#3 Seeds
Few seeds like chia, poppy, sunflower, and sesame seeds pack a powerful nutritional punch.

Apart from calcium, these seeds contain many nutrients like Vitamin E, copper, boron, manganese, etc., that promote bone strength and flexibility. They are also a rich source of antioxidants that help lower blood pressure and reduce inflammation in the body.

Add these calcium-rich seeds to your salads, smoothies, breakfast bowls, or baked goods for a delightful crunch. For all hummus lovers, there's good news! Tahini-butter made from sesame seeds which are the main ingredient in hummus contains 64 mg of calcium in just 1 tablespoon.
Amount of Calcium in a few seeds:
– Poppy Seeds – 126.5 mg per tablespoon (9g)
– Sesame Seeds – 88mg per tablespoon
– Chia Seeds – 57 mg per tablespoon
– Sunflower Seeds – 17 mg per tablespoon
#4 Yogurt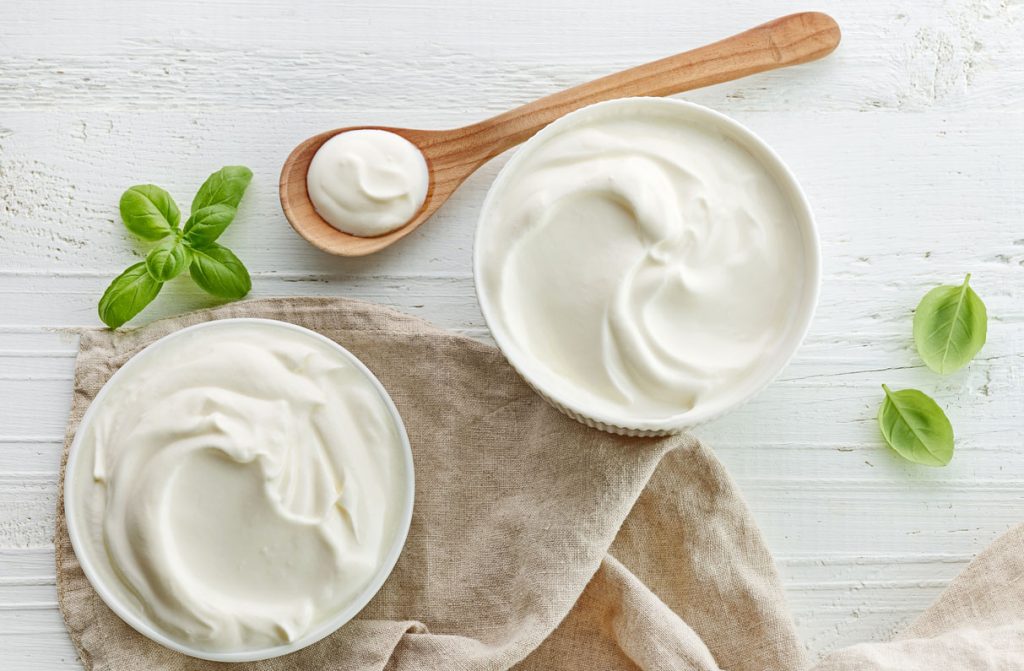 You probably know this one too after milk. Apart from providing you with a boost of calcium, the health benefits of eating yogurt are immense right from aiding digestion to boosting your immunity, reducing blood pressure, and so much more!

A study also linked eating yogurt to lowering the risks of type 2 diabetes and heart diseases.
Calcium in Yogurt – 276 mg per cup (200 ml)
#5 Sardines and Salmon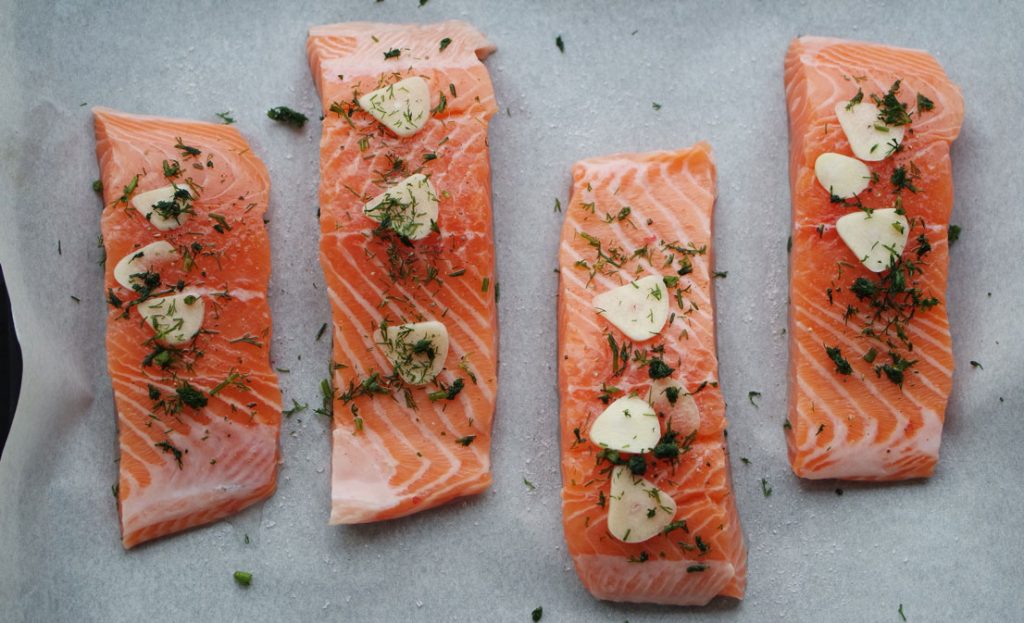 Fish such as sardines and canned salmon are excellent sources of calcium. These varieties can be enjoyed fresh but being perishable, they are mostly found in a canned form. It is interesting to know that canned sardines and salmon contain tiny bones that are so soft that you would never notice them. Do you know the best part? these bones pack a calcium punch!

As a bonus, these fish are also among the few natural sources of Vitamin D, meaning that they will help your body absorb and use more calcium.
Calcium in a variety of fish:
– Sardines – 382 mg per 100 g
– Salmon – 210 mg per 100 g
#6 Cheese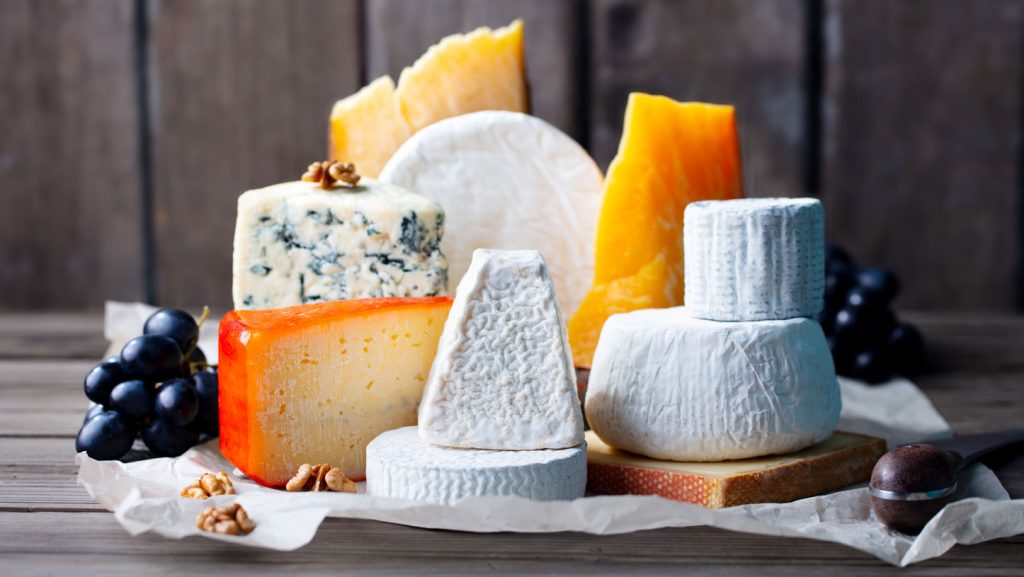 Here's a call for all you, cheese lovers! There's all the more reason to go bonkers on your favourite cheese now. Not just calcium, cheese is rich in protein too!

As far as the calcium content is concerned, not all varieties of cheese have the same amounts. Parmesan cheese tops the list while, Swiss, Goat, Edam, Mozzarella, etc., follow. Softer cheeses tend to have less calcium content.
Calcium in Cheese:
– Parmesan Cheese – 314 mg per 1 slice (28 g)
– Swiss Cheese – 1 slice – 221.5 g calcium per slice
– Mozzarella Cheese – 205 mg per slice
– Goat Cheese – 84.5 mg per slice
Here's a catch, cheese is no doubts nutritious but is calorie-dense too! So eating in moderation will provide your daily calcium fix and won't make you fat as well.
#7 Tofu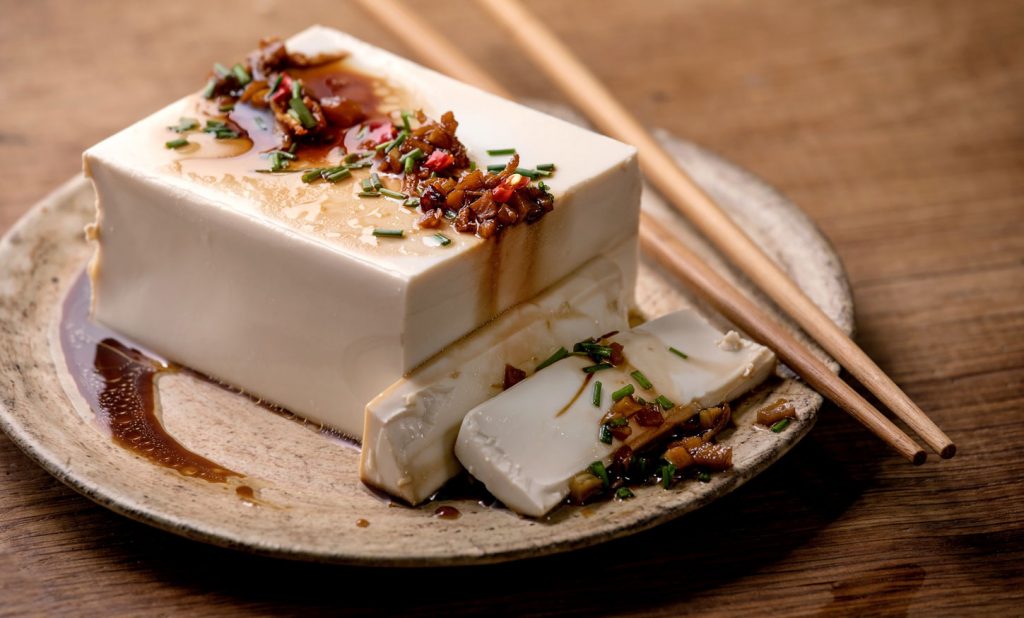 Tofu is a soy-based product, made from a legume called Soybean which is a great source of calcium and protein for vegetarians or vegans.

You would be amazed to know that apart from calcium, tofu contains all the 9 essential amino acids that your body needs!

Few other such vegetarian sources can help increase protein and calcium levels in the body. To know read 11 Best High Protein Indian Vegetarian Foods.

It is a common practice to enhance the calcium content of tofu by adding coagulants and due to which, calcium-set tofu contain more amounts of this mineral than traditional tofu.

Read the labels for the calcium content of various brands before making your selection.
Calcium in Tofu – 350 mg per 100 grams
#8 Beans and Lentils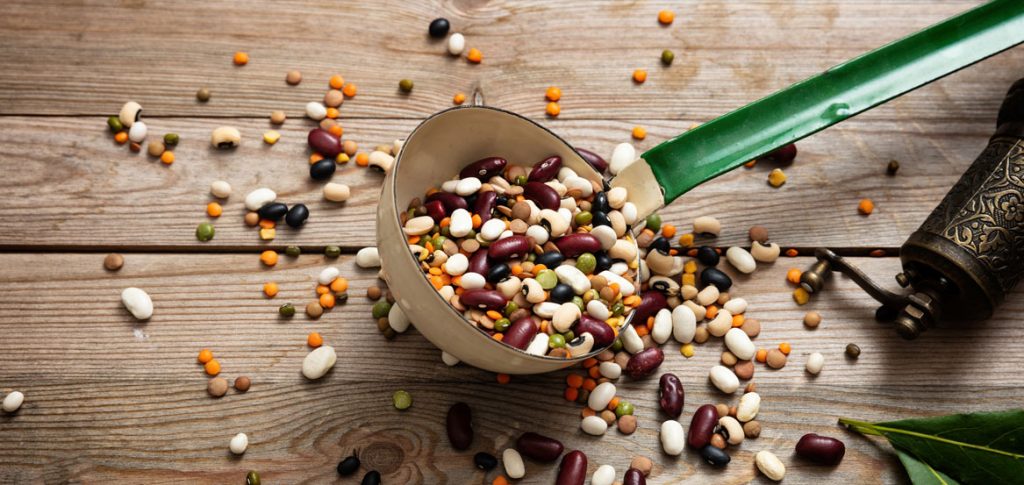 In addition to being rich in protein and fiber, beans and lentils are great sources of calcium too!

The varieties with the highest level of calcium include:
– Navy Beans or white pea bean: 147 mg per 100 g
– Black eyes pea or lobia: 126 mg
– Pinto Beans: 113 mg
– Chickpeas or chana: 105 mg
– Kidney Beans or rajma: 143 mg
– Lentils: 56mg
These beans and lentils also boast a lot of iron, folate, zinc, magnesium, and potassium. Studies have also shown that diets rich in beans and legumes can help lower bad cholesterol levels and decrease the risk of Type 2 diabetes and heart diseases.

So, relish these beans by adding them to your favourite soup or salad, eat them as a side dish, or make curries out of them, and raise your calcium quotient.
# 9 Dried Figs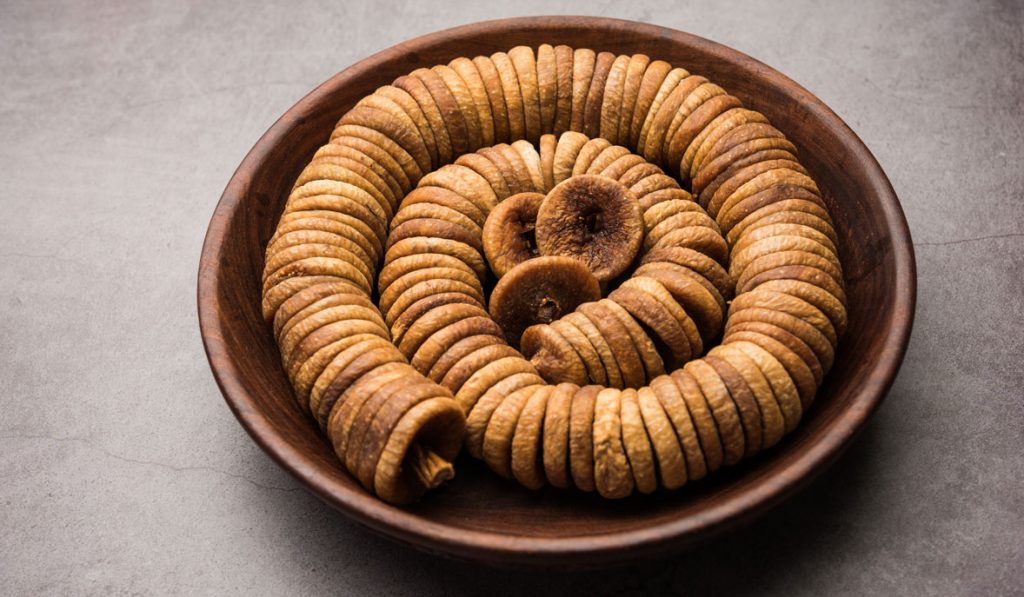 Dried figs have more calcium than any other dried fruit. They are also rich in antioxidants, fiber, and an array of essential vitamins and minerals.

Figs taste great by themselves, but you can add them to yogurt or oatmeal and satisfy your sweet tooth.
Calcium in 2 Dried Figs: 65 mg
#10 Greens Vegetables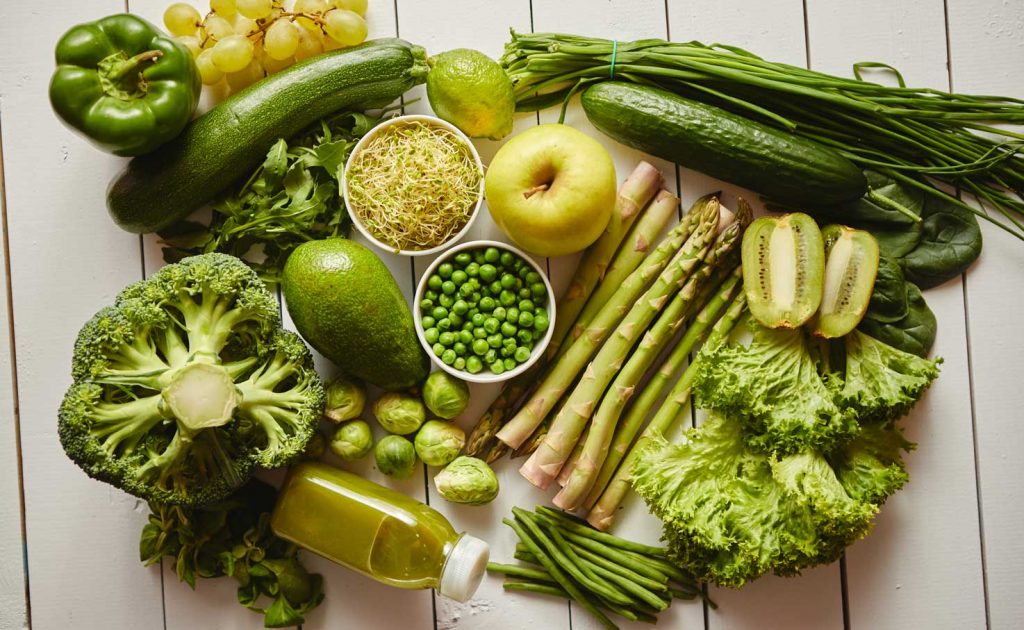 Calcium-rich vegetables include kale, collard greens, mustard greens, okra, spinach, bok choy, broccoli, cabbage, etc., and are an excellent way for vegans or vegetarians to ramp up their calcium levels.

Studies have shown that Vitamin K in these dark green leafy vegetables protects your bones from osteoporosis and other inflammatory diseases. They also help in decreasing the risk of heart diseases, owing to the huge antioxidant content.

The calcium content of these vegetables is listed below:
– Collard Greens – 232 mg per 100 g
– Spinach – 99 mg per 100 g
– Parsley – 138 mg per 100 g
– Turnip Greens – 190 mg per 100 g
– Kale – 150 mg per 100 g
– Pak-Choi (Bok Choy or Chinese cabbage) – 105 mg per 100 g
– Okra (ladyfinger or bhindi) – 82 mg per 100 g
– Broccoli – 47 mg per 100 g
We all know that eating vegetables is good for us but these dark green vegetables pack an enormous amount of nutrition and incorporating them in your daily regime would be an excellent step towards good health!
#11 Oranges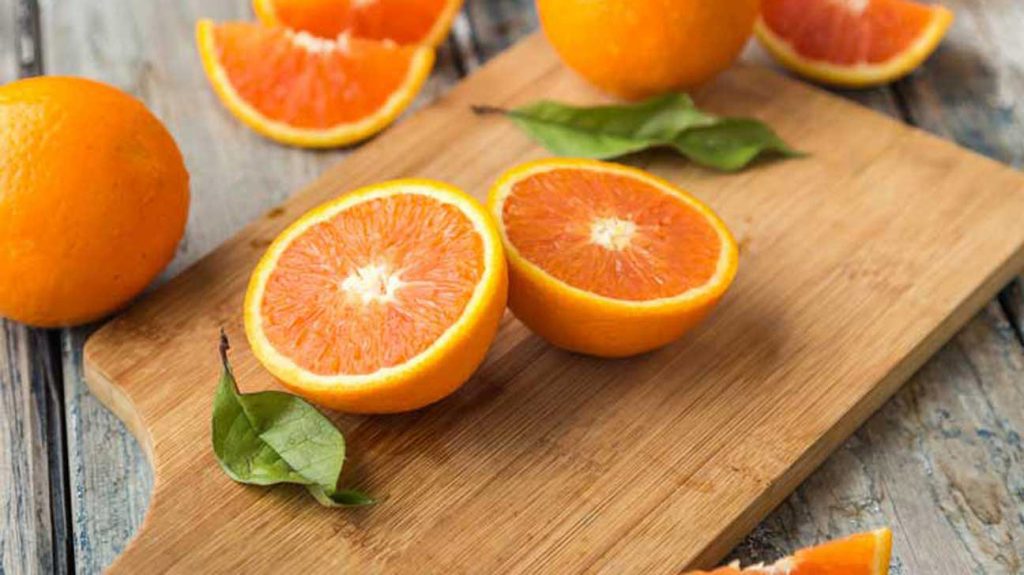 Yes, you read it right! These vibrant citrus fruits are a nutritional powerhouse and one of the most calcium-rich fruits. They are low in calories, high in Vitamin C, fiber, thiamine, folate, and Vitamin A, which can protect you from a host of ailments.

Sweet, juicy oranges make a delicious and healthy snack and can also add a punch to your salads and desserts. So, go ahead and enjoy this delectable fruit while reaping its benefits.
Calcium in 1 Orange – 52.4 mg
#12 Calcium Fortified Foods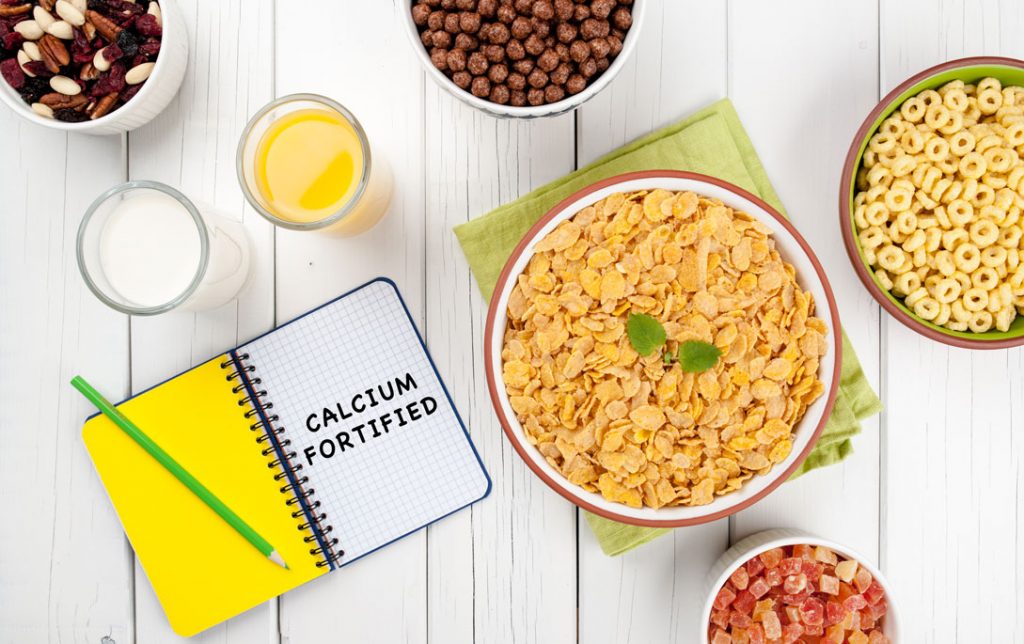 Various products are enriched with nutrients to address micronutrient deficiencies among the population. This process is called food fortification.

So, many ready-to-eat cereals, orange juice, oatmeal, soy milk, bread are fortified with calcium.

Read the labels to find out the best no sugar, high-calcium variant, and boost your levels.

There's a good part to this too, fortified cereals and oatmeal when taken with low-fat milk, would give you a double dose of calcium and kick-start your day, the healthy way.
Reading food labels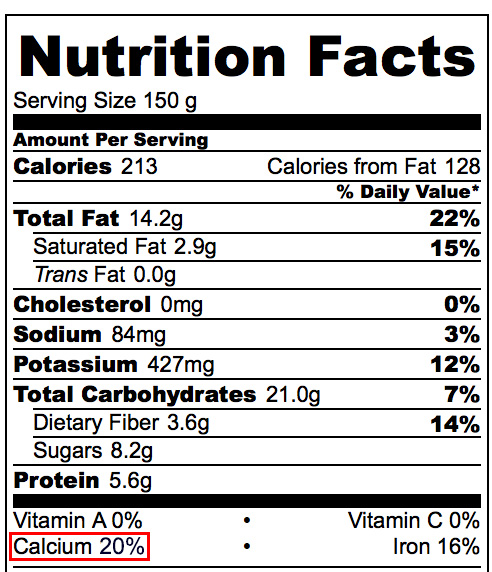 Here's a tip for making you choose the right product based on nutrition labels. The amount of calcium in a product is listed as the percent of daily needs based on 1000 milligrams (mg) of calcium per day. To calculate the milligrams of calcium, just add a zero to the percentage of calcium listed on the label. For example, if 1 cup of milk contains 20% calcium, it means there is 200 milligrams of calcium in it.
Summary
Calcium is one of the most important minerals for the body. It is essential for building strong, dense bones and teeth, carrying signals to and from the brain, blood clotting, functioning of the heart, and so much more! Naturally occurring Calcium-rich food sources help the body absorb more calcium compared to supplements, and that too without any side effects! While dairy products tend to pack the highest amounts of this mineral, plenty of other good sources exist too! So, even if you are intolerant to dairy products or if you prefer avoiding dairy, a variety of alternative food sources like calcium-fortified soy, almond, and rice beverages, orange juice, green leafy vegetables, canned salmon or sardines, tofu, nuts, legumes, etc., can help you get a daily fix of calcium.

Remember to maintain optimum Vitamin D levels as well to help the body absorb calcium from these food sources. They go hand in hand and are vital for your overall health. So, get your levels checked today and make dietary alterations to include natural food sources for keeping your bones strong and healthy!